The Leduc 022 was the prototype of a mixed-power French interceptor built in the mid-1950s. Designer René Leduc had been developing ramjet-powered aircraft since before World War II and had flown a series of experimental aircraft, the Leduc 0.10 and Leduc 0.21, throughout the Fifties before he was awarded a contract for two examples of a short-range supersonic interceptor.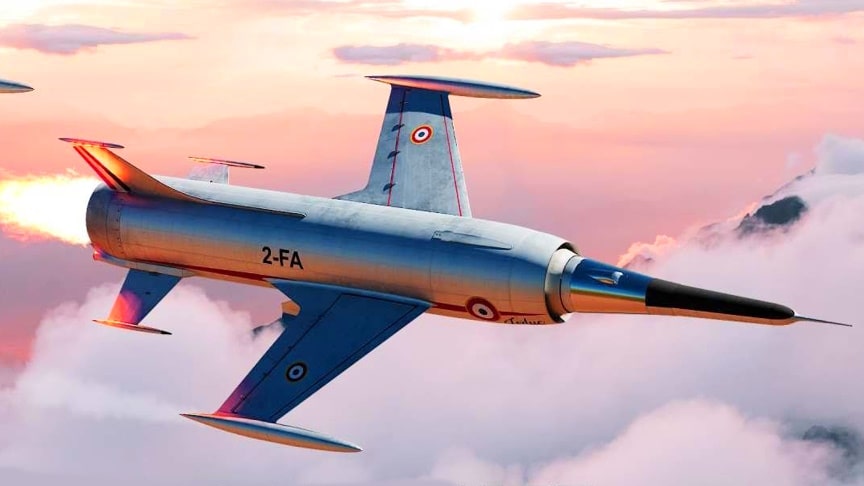 source/image(PrtSc): Found And Explained
The aircraft was provided with approximately 2,728-litre (600 imp gal; 721 US gal) of fuel distributed between the fuselage, wings and wingtip tanks. Its intended armament consisted of a pair of Nord AA.20 guided missiles and 24 anti-aircraft rockets. Watch the video from Found And Explained:
Unlike all previous Leduc aircraft, it featured a coaxial turbojet-ramjet powerplant to enable unassisted operation. The turbojet was initially a 15 kN (3,400 lbf) Turbomeca Ossau engine, but this was changed during construction to a much more powerful 31.3 kN (7,000 lbf) SNECMA Atar 101D-3.This change caused the aircraft to be redesignated as the 022 and allowed the number of rockets to be increased to 40.
Advertisement
First flown on 26 December 1956 on turbojet power alone, the ramjet was finally fired on the 34th flight, on 18 May 1957. It reached a speed of Mach 1.15 on 21 December 1957, but was damaged shortly afterwards when it caught fire while taking off. Construction of a second prototype had been cancelled in October and the flight testing contract was cancelled on 13 February 1958 after 141 flights had been made./source