The Infinity SAV Magnetic Generator  is complex system with an organized structural arrangement of permanent magnets and bifilar coils and PCB controller with a specially designed software that are used to generate and dispense electrical energy.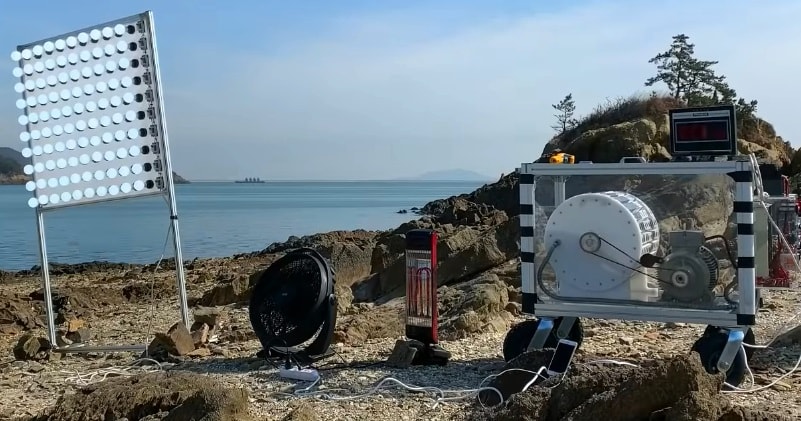 source/image(PrtSc): Infinity SAV
The last prototype of an upcoming production model of INFINITY MG10™ that we have tested at an open area on one of the Gogunsan islands in Korea. The magnetic generator MG10 consists of 60 neodymium magnets and 60 bifilar coils.more info: Infinity SAV
The constructional feature that enables generating electrical energy is the precise angular alignment of the coils and magnets inside the drum and the switching regulations to suppress back EMF and effectively collect accumulated energy inside the electromagnets (coils).
Advertisement
As a magnet starts approaching a coil, at a certain point the voltage of the coil increases along with the amount of charge it can transfer. Once the switching regulator detects the maximum voltage of the coil, it switches off the coil. Technical specifications: Total capacity 13050W. Effective power output 10KW. The model in this video is a prototype of an upcoming production model of INFINITY MG10™./Infinity SAV