Proof of time travel? You be the judge. Meet the Buick Wildcat EV Concept. It not only looks ahead of its time, it's built to be a platform for futuristic features such as artificial intelligence, biometrics and aromatherapy. It's the kind of forward-thinking that makes it electric in every way possible.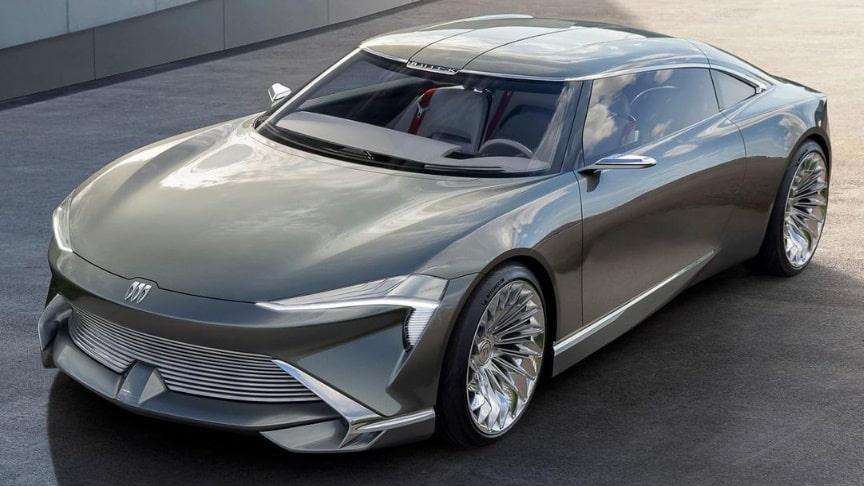 The wheels invoke a jet turbine image with 18 spokes. The doors are semi-swing and the sloping roof lifts at the point where it meets the door frame to ease entry.Inside, there's a floating center console and cockpit-like seats with floating headrests.Also expect to see some form of large screens on the dashboards of future EV models.
The shape of the coupe is very clean, simple and organic.The Wildcat comes packed with technology, like artificial intelligence, aromatherapy, and biometrics.Buick says that the new EV will be powered by GM's Ultium battery platform.
Advertisement
The General Motors-owned brand's first electric vehicle is expected to be available in 2024 with plans for an all-electric lineup in the US and Canada by the end of the decade.Buick also announced that it will only sell electric vehicles by the end of the decade.///buick