UAE-based startup highlandsystems unveiled a new submarine design concept,Kronos Submarine with a futuristic hydrodynamic design, delivers high performance, outstanding efficiency and significantly reduces energy costs when submerged.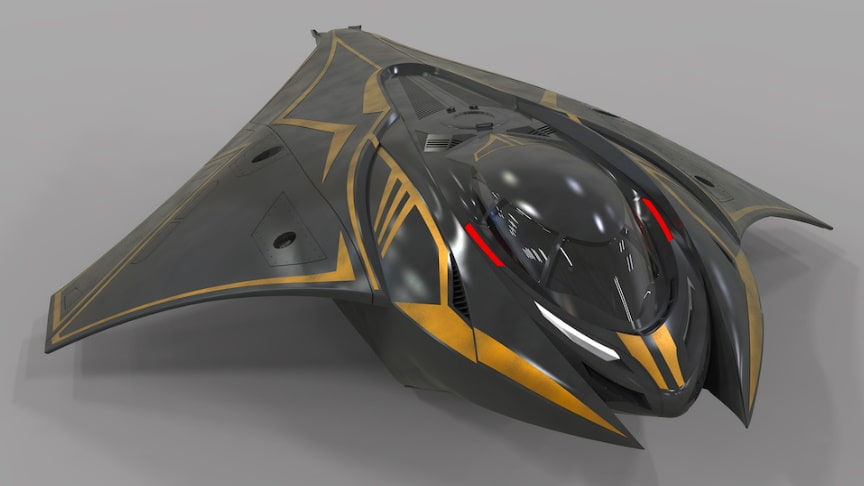 source/image(PrtSc): Highland Systems
Driven by our highly skilled design, research and development team, this Hybrid vessel can comfortably accommodate 10 passengers and is suitable for commercial, rescue and combat operations.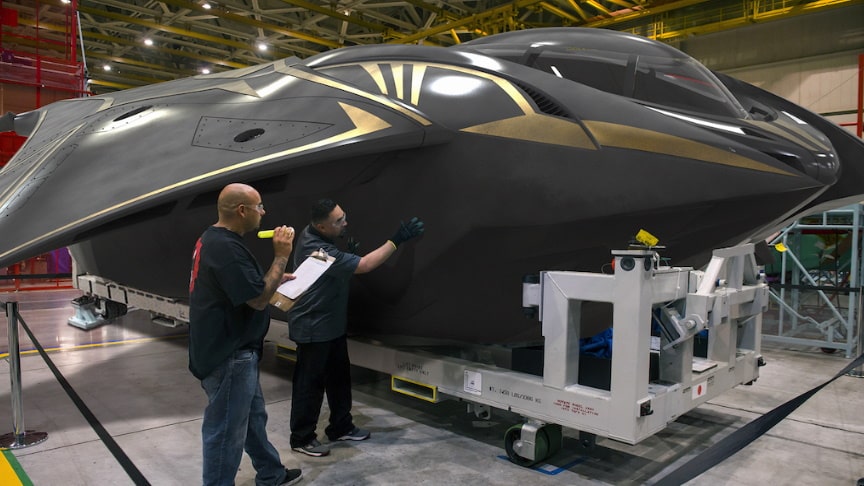 source/image(PrtSc): Highland Systems
The submarine features an innovative hull design which significantly reduces fuel consumption, increases maximum speed, and provides superior stability. This brings a whole new concept into production of submarines across the world.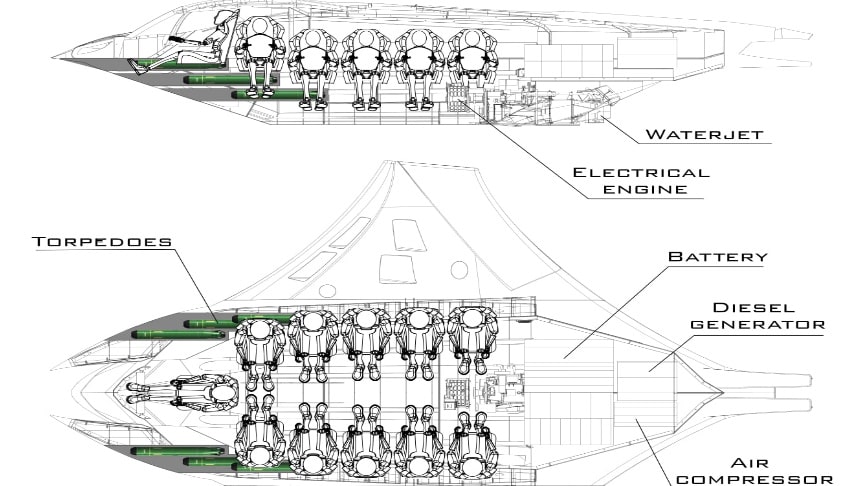 source/image(PrtSc): Highland Systems
Kronos can accommodate 10 passengers and two crew. Highland Systems says the Kronos is powered by a hybrid powertrain that combines a diesel generator with a 1,200 hp, 2,400-Nm electric motor.
Advertisement
Powered by a diesel engine, the submarine can deliver a top speed of just under 80 km an hour while on water and 50 km an hour when under. The working depth of the submarine is 100 m, while its maximum critical depth is 250 m.
The 1,200 hp electric engine on the submarine can also be used to propel the submarine. In its battery-only mode, the submarine can remain operational for 36 hours.The futuristic hydrodynamic design features folding wings for transportation.