In 1970, the term "minivan" had yet to be coined, SUVs were primarily used by outdoor surveyors, and a new kind of supercar emerged wearing the unfamiliar badging "GT-R" in Japan. And future car designer Jaebum "JB" Choi was still decades away from being born in Seoul, South Korea. A lot can change in 50 years.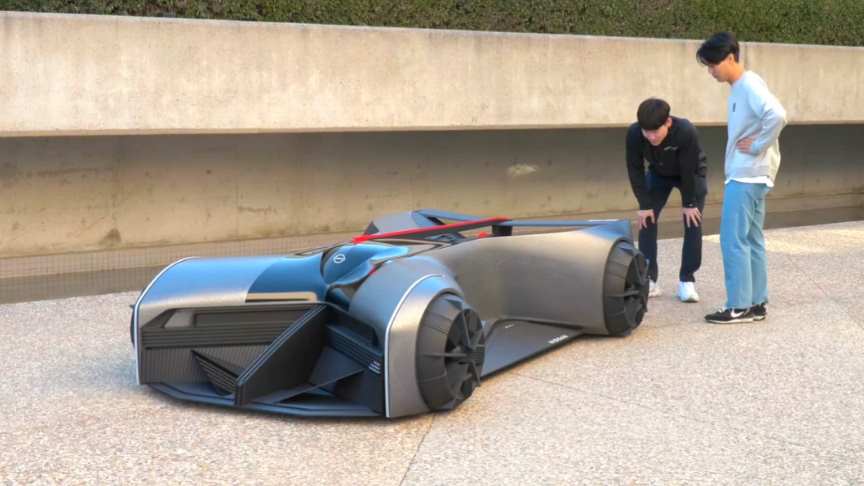 source/image(PrtSc): DPCcars
Choi, like many of the graduating seniors at ArtCenter College of Design in Pasadena, Calif., looked to the future for his final thesis – not 50 years, but the year 2050.He selected a vehicle with a rebel soul – the Nissan GT-R – for a design study in a future autonomous era when machines can embody a driver's emotion through a physical connection.
Measuring in at 10 feet long and just 2 feet tall, the low-slung GT-R (X) concept is closer to a "superbike on four wheels" than a traditional supercar.The single occupant, the driver, rests horizontally in a "prone" position with limbs extended in an X-shape. The driver wears a futuristic, form-fitting suit and helmet that resembles a superbike riders' protective helmets and leathers.
Advertisement
"JB is a super-talented, super-creative designer and his ideas about future supercars driven by brain-to-vehicle integration fit perfectly with Nissan's advanced work in the B2V field," said NDA Vice President David Woodhouse. "His thesis was all about demonstrating the emotional connection technology can create, and the benefit that it can deliver for customers. It was super exciting for the NDA team to help JB give form to this idea as a 1:1 model."//nissannews