Designed by the New Zealand based architecture and interior design firm W2, yhe Romotow T8 trailer is the ultimate mobile living experience.The camper attracts a lot of attention thanks to its rotating design, The 30.5-foot trailer caravan consists of two major elements—a fixed chassis and a smaller living space that fits just inside of it.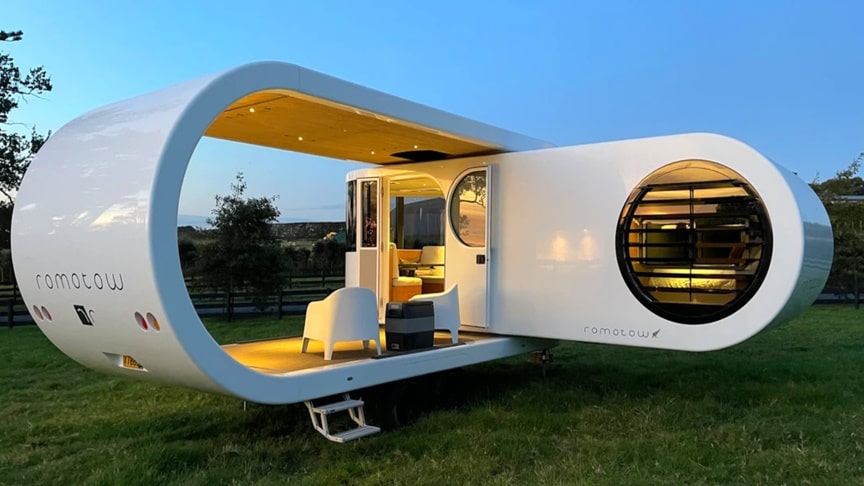 source/image: romotow
When the trailer is parked, the cabin slides out and can be rotated 90 degrees.The Romotow T8 features a spacious and modern 29 square meters interior design, with a fully stocked kitchenette and dining area,including wraparound windows and a bathroom with a stand-up shower and separate toilet.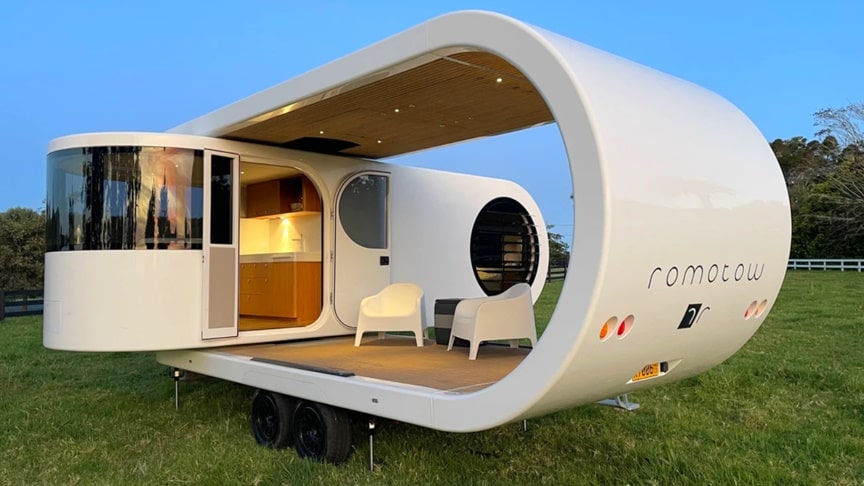 source/image: romotow
The large main bedroom is available with either two single beds or a double bed.W2 says there are options to upgrade the Romotow by choosing TVs or an outdoor projector with a multi-zone sound system.
Advertisement
You walk directly into the kitchen, which is offered in two floorplans, either with one or two islands, depending on how many people you'll be traveling with and the size of the fridge.The interior also boasts a panoramic window display.
The T8 sits on a 9.2-meter dual-axle trailer, and is rated 3,400 kg for gross weight. Power comes from a 395 W solar panel array on the roof and a 200-Ah lithium battery.The camper deck can then be used to lounge and show how much better you are than everyone at the camping park.The New Zealand-based architecture and design firm has opened up the order books for its futuristic RV./source