This is the Mercedes ICE G-Wagon, made by Garage 54.The Mercedes ICE G-Wagon is fully driveable, but is not street legal, as it has no lights or mirrors, also it weighs over 6 tonnes!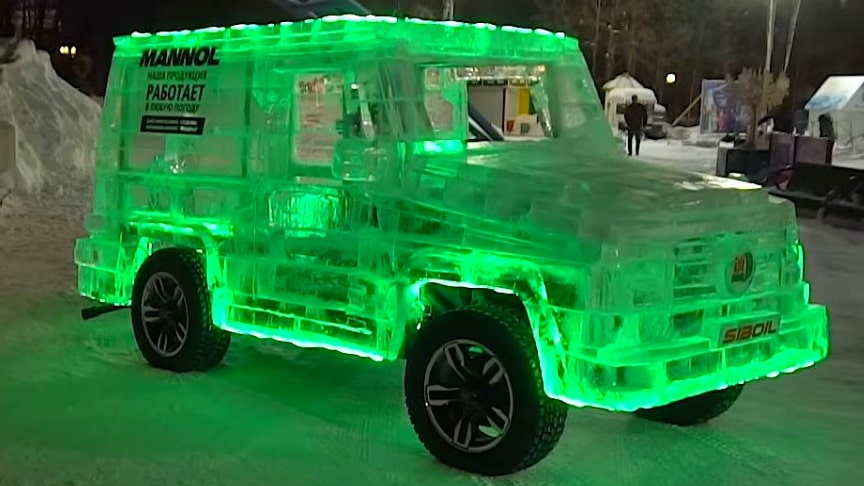 source/image: Wonder World
Garage 54 took a chassis from an old ex- Soviet-era UAZ-469 military jeep, then welded a steel box frame to the base of the car in the shape of a G-Wagon, they then added 6 tonnes of sculpted ice blocks as the body work.
It's not all ice though, as parts like the engine required more melt-proof materials to prevent the whole car from falling apart. The seats and steering wheel are both normal parts too.
Advertisement
Garage 54 is located in the city of Novosibirsk, but they also have a Youtube Channel called Garage 54 showcasing all their weird & crazy car modification videos.