Built by Barghest Motive, this tricked out trike is built around an unspecified 1,200cc V-Twin from a 2009 Harley-Davidson. Comfortable on the road & gravel, she leans like a two-wheel motorcycle radically improving your ability to attack turns, while simultaneously creating an intuitive connection with you.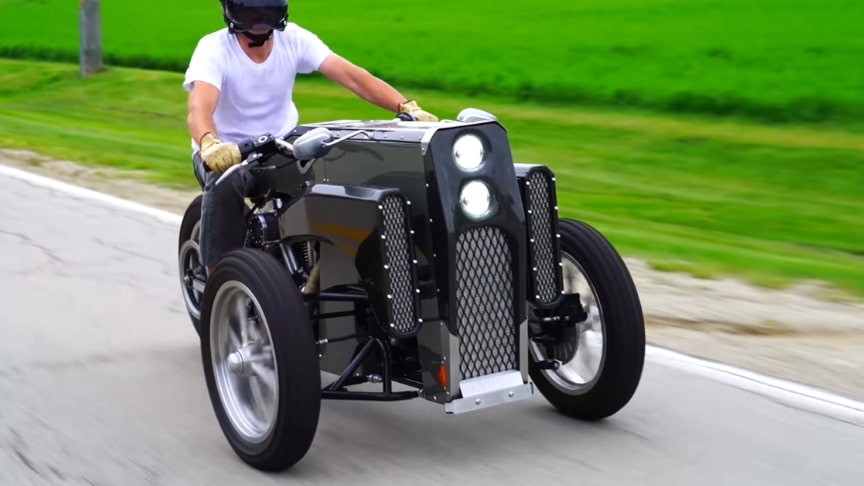 image: Barghest Motive
Constructed entirely from carbon fiber,GARMR's bodywork is made up of a large rectangular shape with a huge grill and a stacked set of HID headlights out front. The boxy bodywork has also been sandwiched between a set of massive carbon intake scoops capped off with a mesh grill.
The Barghest defies labels. Like a hypercar, it has wheels, powerful engine, and performance, unlike a hypercar it invokes a communion.
Advertisement
Like art it's shocking, raw, and beautiful, unlike a painting or sculpture, it tears roads apart.There is nothing like the raw brutality, the passion, the connection of the Barghest Garmr. Other details on the leaning three-wheeler include an aftermarket intake and exhaust, custom mirrors, and a pair of beefy 12 arm/spoke rims up front and a H-D disc unit in back — all of which have been shod in semi-knobby rubber.