What's better than having your own houseboat?A GENIUS mechanic has merged a 32ft houseboat with a three-wheel tractor to create the most unorthodox vehicle – an amphibious driving houseboat.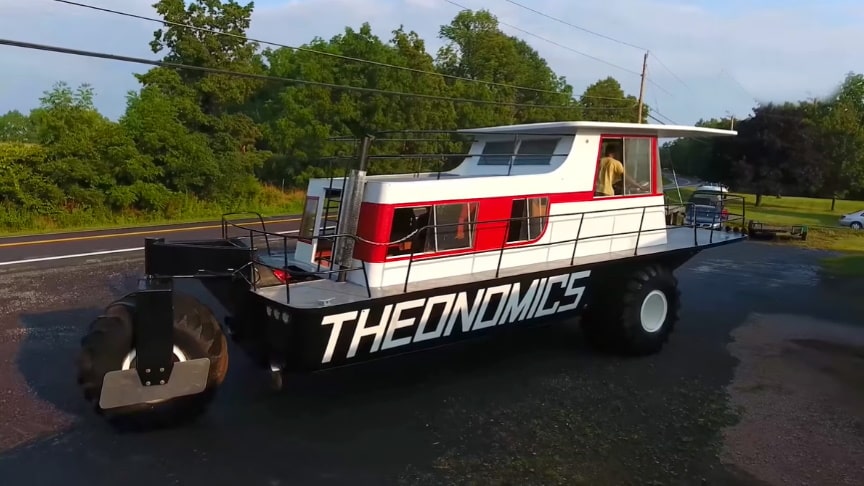 source/image(PrtSc): Barcroft Cars
In the summer of 2016, Theon Parseghian used a derelict 1967 houseboat and a crop-sprayer tractor to engineer a practical vehicle that operates on both land and water.
Theon, who spent $10,000 bringing his project to life, originally built the vehicle because he thought it would be "cool" to do so, but since then more than 500 people turned up to witness its launch in New York. With such large tires attached to the boat, Theon had been concerned that the whole thing might flip over.
Advertisement
With mechanics on board, a firefighter and plenty of life jackets, the amphibious houseboat rolled in and out of Cayuga Lake without incident.Theon, who spent $10,000 bringing his project to life, originally built the vehicle because he thought it would be "cool" to do so. It is cool, no doubt about that.via: Barcroft Cars