This amazing RC plane is modeled after a Cessna 182 Skylane with 4-cylinder 4-stroke gas engine. It has a 13 foot 4 meter wingspan and has 4-cylinder 170cc four stroke opposed (boxer) gas engine manufactured by ROTOmotor.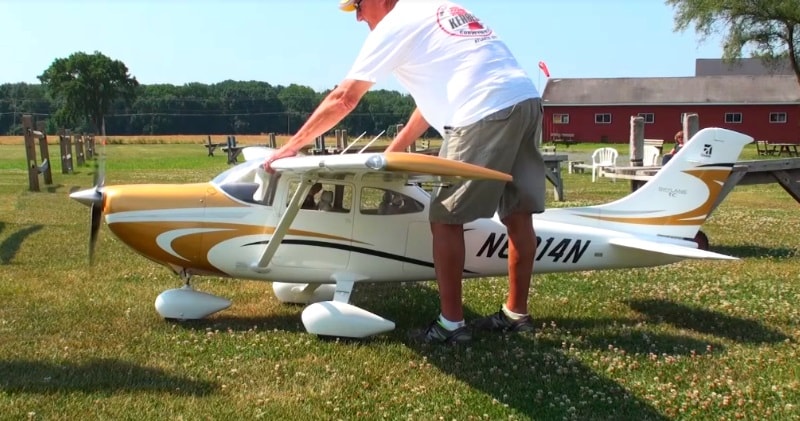 source/image: Dan Campise
The Cessna 182 is a large scale model and the attention to detail is amazing. All the decals are already in place and it really does look the part. Striking colours, and its large size.
This massive scale make the Cessna 182 a stunning model aeroplane that anyone would be proud to own, not only that but much more stable than smaller models and easier to control, even in windy conditions.
Advertisement
The Cessna is made from shock resistant EPS foam with reinforced fuselage and strong wings. This RC plane is a lot of fun and you will certainly enjoy flying this fantasticmodel. For nearly half a century, the Cessna Skylane 182 has been one of the world's mostpopular high-performance single-engine airplanes.