The North American B-25 Mitchell was an American twin-engined medium bomber manufactured by North American Aviation. It was used by many Allied air forces, in every theater of World War II, as well as many other air forces after the war ended, and saw service across four decades.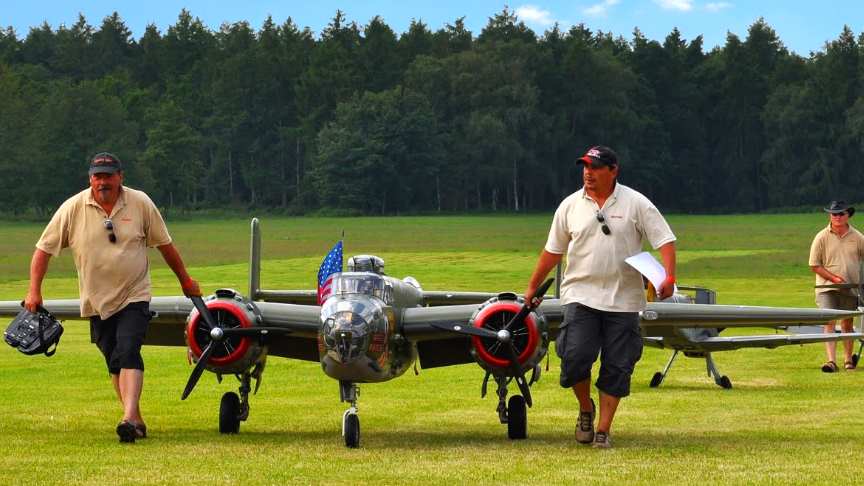 source/image: RCScaleAirplanes
This 20 foot wingspan B-25 Apache Princess is built in Germany and powered by two Moki 400cc 5-cylinder radial engine spinning 35×13 carbon-fiber propellers. It looks incredibly real in the air.video by: RCScaleAirplanes
The Moki engines they have unique radial sound all their own that is truly awesome. The music that two of them make, well, it's just perfect.
Advertisement
The airplane features wood construction with fiberglass reinforcements and uses handmade retracts and 30 servos. The airplane is 1/3.3 scale model with a wingspan of 6m and a length of 4.87m, the weight of the airplane is 148.2kg.
Technical Data:
B-25 "Apache Princess"
Massstab / Scale: 1/3.3
Spw. / Wingspan: 6m / 20ft.
Länge / Lenght: 4,87m / 16ft.
Gewicht / Weight: 148,2kg / 326pound
Motor: 2x 400cc Moki 5 Cyl. Radial