Greenpeace Philippines built the sculpture to raise awareness about the dangers of plastics polluting the seas. You would be forgiven for thinking this 'dead whale' was another tragic victims of the seas pollution problem, thankfully it isn't.This whale is an installation created by Greenpeace Philippines to raise awareness about the huge amounts of plastic that pollutes our oceans.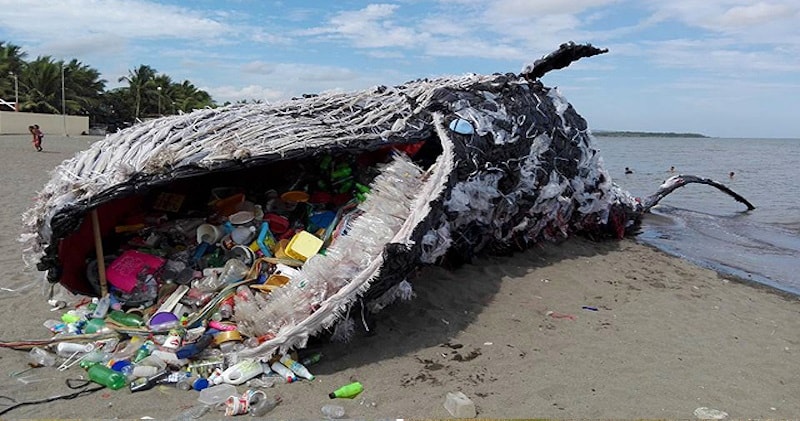 image: Vocativ
Although this whale was created using plastic from the oceans, this is the harsh reality for many other whales and sea creatures who have been killed because of overwhelming amounts of plastic – something really has to change.The whale installation was unveiled on a beach in Manila, Philippines to remind locals and holidaymakers about the serious problem in the area.
The piece was given minimal promoting or advertising before it was revealed, which only added to the impact, many people thought that it was real upon first seeing it, highlighting just how close to reality it has come.
Advertisement
Greenpeace Philippines used mainly social media to get people talking about the whale, and the shocking impact it has on anyone who set foot on the beach meant that photos of it quickly got shared around the country and the whole world.Creative director of the project Biboy Royong said that his idea was inspired by a shockingly similar event, in which a young 38' long sperm whale was killed after ingesting huge amounts of plastic, fishing nets, hooks ropes and steel wire.