THE owners of the world's biggest pitbull are so trusting that they allow the twelve-stone dog to babysit their newborn son. Marlon and Lisa Grennan will even let world-famous Hulk lick and watch over their tiny boy, Jackson. But it's not the first time the couple have done this, as their eldest son, Jordan, grew up with Hulk and other American pitbull terriers on their property in New Hampshire, USA.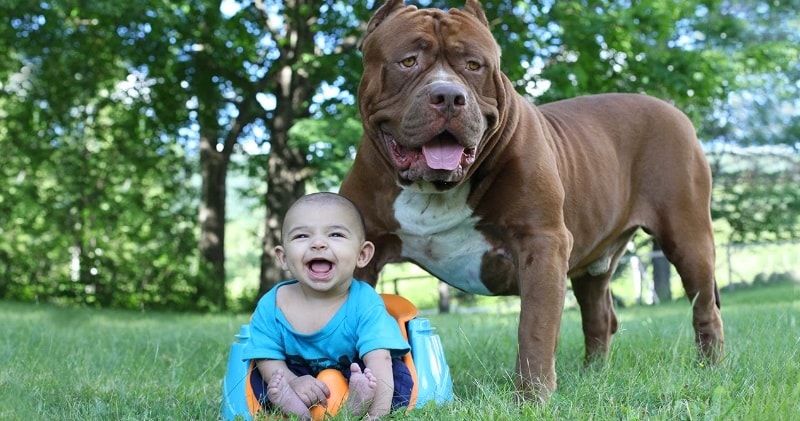 image/text credit: Barcoft Animals
Marlon's company Dark Dynasty K9s specialise in training elite protection dogs for the police, celebrities and billionaire clients around the world. They hit fame in 2015 when videos featuring Hulk and their other dogs went viral – clocking up more than 100 million views on YouTube alone.
Hulk is trained to protect and defend, but it looks like he knows when it's time to settle down and be gentle. They are not just letting him be around baby, he babysits and takes care of him like a big bro.
Advertisement
Check out the video and see it for yourself.But while the massive mutt appears to be the perfect babysitter, he is still trained to viciously attack assailants.His bite is powerful enough to "snap someone's arm like a toothpick".