The Kamov Ka-32S 'Helix' is a military helicopter developed for the Soviet Navy.It is very robustly built and equipped with two powerful gas turbines with 1663kW each. This makes it particularly suitable for use under difficult conditions.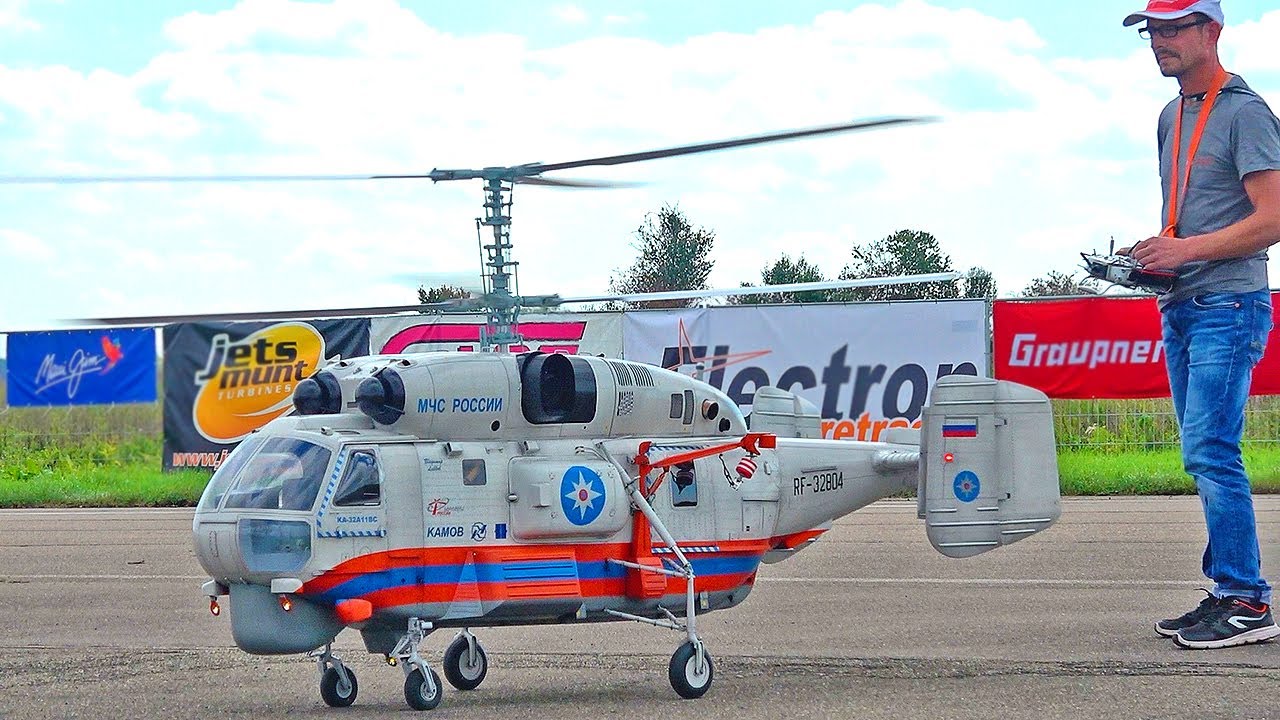 source/image(PrtSc): DIGITAL RC
This giant RC Scale: 1/4.9 Ka 32A11BC is powered by a turibne engine, it has a rotor diamater of app.2.50 m with a take-off weight: app. 24 Kg. The builter and the pilot of this amazing helicopter is Matthias Strupf.
Highly detailed carbon fiber body parts with rivets and panel lines.Tail boom in AIREX sandwich construction.The individual fuselage parts are realized with a plug-in system, the model can be completely dismantled for transport purposes and takes 5 minutes.
Advertisement
The Ka-32 is given the finishing touches by this lovingly handcrafted kit. The finished model can then hardly be distinguished from the original.
Model: Kamov Ka 32S (Kamow)Transport Helicopter
Engine: Turbine
Factory: HeliClassics
Scale: 1/4.9
Rotor diameter: app. 2.50 m
Take-off weight: app. 24 Kg
Pilot: Matthias Strupf
Builder: Matthias Strupf / http://heliclassics.de/​
Event: 18. Pöting Turbine Meeting in Elkenroth Germany May 2019