Most of us town-and-city dwellers spend our days pounding hard, paved ground. But in Giethoorn, Holland, residents float through canals. Built without roads, a series of waterways and bridges connect the town's 2,400 residents. This incredible aquatic infrastructure has even earned the town the nickname "Little Venice." We have to admit, a life without asphalt, gridlock and the DMV sounds pretty enchanting.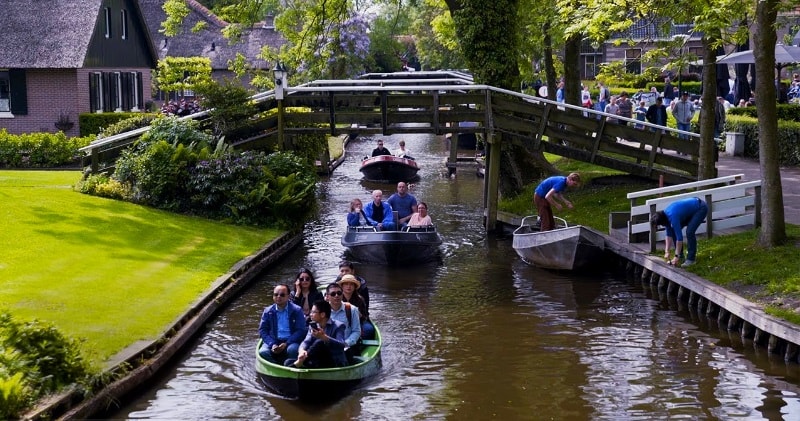 image/text credit: Great Big Story
Beautiful nature, old houses, ride boats in channels or walk after numerous wooden bridges … Simply, it is a place that offers you relaxation and also to briefly forget the noisy cars, because they are here not welcome, primarily because this tale like place does not have roads.
Giethoorn became known only after 1958, when Dutch director Bert Haanstra here captures his famous comedy "Fanfare", so this place is now a real tourist attraction. At the beginning of the thirteenth century, Giethoorn has been set up by settlers from the Mediterranean.
Advertisement
Completely car-free and laced with over four miles of canals, the only mode of transport in this quaint town is by boat via the waterways. The stillness, space and nature make the journey through this 'Dutch Venice', simply unforgettable.