This amazing RC flying boat is the largest and most powerful model of the 1929 Lufthansa amphibian airliner ever built! ff.The Dornier Do X was the largest, heaviest, and most powerful flying boat in the world when it was produced by the Dornier company of Germany in 1929.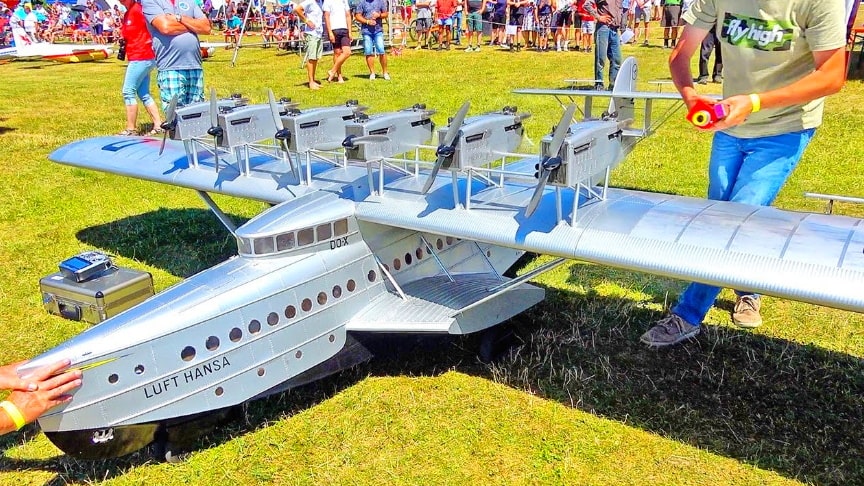 source/image(PrtSc): DIGITAL RC
First conceived by Claude Dornier in 1924,planning started in late 1925 and after over 240,000 work-hours it was completed in June 1929.This gigantic flying boat is that it is powered by 12 O.S.60 4-stroke engines mounted with six dual engine pods.
The pilot and the builder of this giant RC Dornier DO-X airplane is Michael Bräuer.The airplane scale is 1:10 with a wingspan of a 4.8m powered by 12 4 stroke RC O.S gasoline Engines with a take-off weight: 60kg.just watching Michael prep and prime and start all 12 engines is fascinating.
Advertisement
The scratch built model uses conventional wood construction and includes retractable landing gear and an amazing amount of scale detail. Pilot and builder Michael Bräuer, flying this giant rc airplane at Airliner Treffen 022, Oppingen/Au, Germany./DIGITAL RC