Earlier this year Gravity Industries worked with Adam Savage on savagebuilds. Adam and his team created a full titanium Iron Man suit made from the actual CAD files from Marvel.And Gravity made it fly. Look.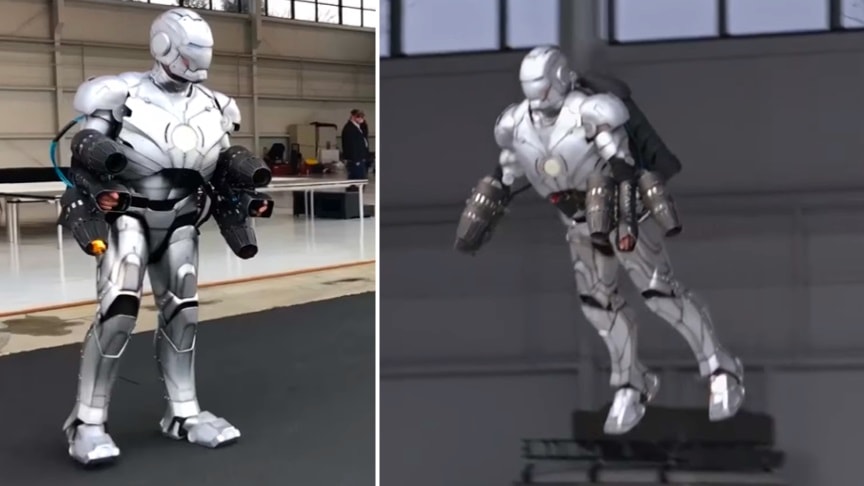 source/image(PrtSc): Gravity Industries
In this project Adam Savage he attempts to build an actual real-life Iron Man suit. He mostly succeeds. His is accomplished by printing out Iron Man armor pieces in titanium and then adding the jet suit from Gravity Industries on top of that.
Advertisement
The Suit lifts off using a suite of mini jet engines that can blast wearers 15 feet above the ground.The micro gas turbines are capable of producing more than 1,000bhp collectively.
REAL IRON MAN SUIT FLYS!
Real 3d Printed IRONMAN SUIT – #SAVAGEBUILDS
They are strapped to the suits's hands, forearms and rear to propel them upwards and into the air.Gravity Industries is the company behind the jet engines and it was awarded a patent, in what its British creators are saying is the world's first for a 'jet suit'.