In the late 1970s, the heads at Winnebago teamed up with a small avaition company to create the weirdest and most extravagant recreation vehicle ever: The Helihome.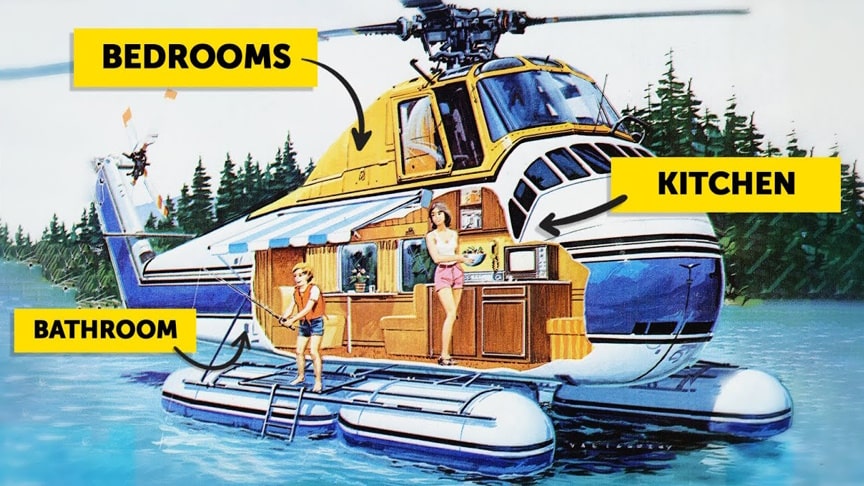 source/image: Calum
A fully furnished flying home based on the body of a surplus Sikorsky helicopter. Years later, the story of the helihome continues to captivate and I wanted to find the true story behind these bizzare machines. Watch the video from Calum for more info:
The Helihome was equiped with standard features like a stereo system, color TV, on-board communications system, a 3.5kW generator, water and holding tanks and even a air conditioner.There were two different helicopter models and a variety of options including floats enabling the helicopter to land on water and a jet engine.
Advertisement
Winnebago claimed the Heli-Home could sleep would've been living a life of comfort and convenience anywhere they decided to land.The flying RV offered 115 square feet of living space, and touted accommodation for six people.there was both cold and hot water on board, air conditioning with a power of 2 kW, heat and hot water were taken care of by an 8 kW heater with 22 liter boiler.