Hexhog All-terrain Wheelchair. Designed to offer accessibility to the countryside for all. This battery-powered, joystick-controlled ATV features a patented flexing chassis that provides high-level stability, a 36-volt lithium ion battery with a range of up to 12 miles on a single charge.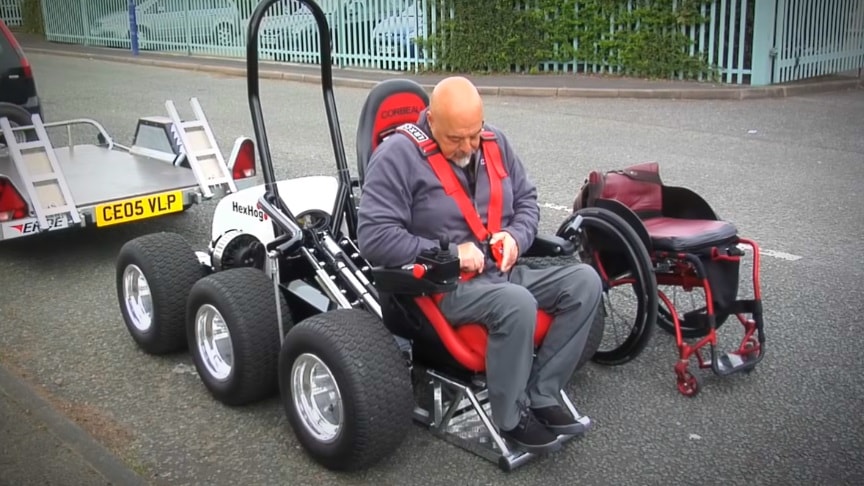 source/image: HexHog
Its flexible chassis keeps its wheels in contact with even the roughest ground. Its adjustable seat lets riders get on without assistance. Top speed is 8.5mph and range is 12mi.
A remote control is also available for independent loading onto a trailer. Hexhog can tackle obstacles like hills, rocks, and minor flooding with ease, but just remember that its electric range of eight to twelve miles probably falls somewhere closer to the former if you're taking it over really rugged terrain.
Advertisement
Performance
Maximum Operational gradient: 30° (50%) in any direction.
Maximum wheel travel: 450mm.
Top speed: 8.5 mph (13.6kph) standard model, increase in speed can be considered with customer.
Control
Control Interface: Joystick, with adjustable damping and acceleration/deceleration.
Security: Unique ignition key.
Emergency: Emergency stop button on armrest that will isolate battery and apply brakes.