The muscle is 15 mm in diameter and generates 700 kgf contraction force.The hydraulic high-power muscle has been developed by Suzumori Endo Robotics Laboratory at Tokyo Institute of Technology and Bridgestone Corporation.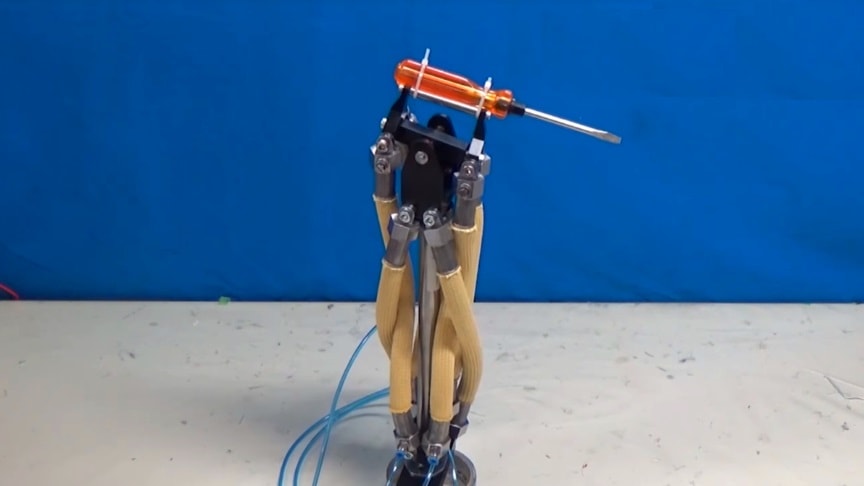 source/image: Suzumori Endo Robotics Laboratory
As part of the Impulsing PAradigm Change through disruptive Technologies program (ImPACT) Tough Robotics Challenge which is an initiative of the Cabinet Office Council for Science, Technology and Innovation.
This is an innovative, lightweight, and highly powerful artificial muscle that has excellent pressure resistance and oil resistance, and that is capable of converting high hydraulic pressure into efficient power generation. It is an innovative actuator with a "strength-to-weight ratio" that is 5 to 10 times greater than conventional electric motors and hydraulic cylinders.
Advertisement
"The artificial muscle that we developed consists of a rubber tube surrounded by a woven sleeve, so it is highly resistant to strong external shocks and vibrations. It is expected to lead to tough robots that can handle work where shocks are applied, which is difficult for existing robots driven by electric motors to handle (for example, making holes in walls using an impact drill, chipping concrete walls, etc.)."