The guys from the 'Motor-5 RC Bikes' forum visited the Aldershot MCC track for the second round of their 6 round championship.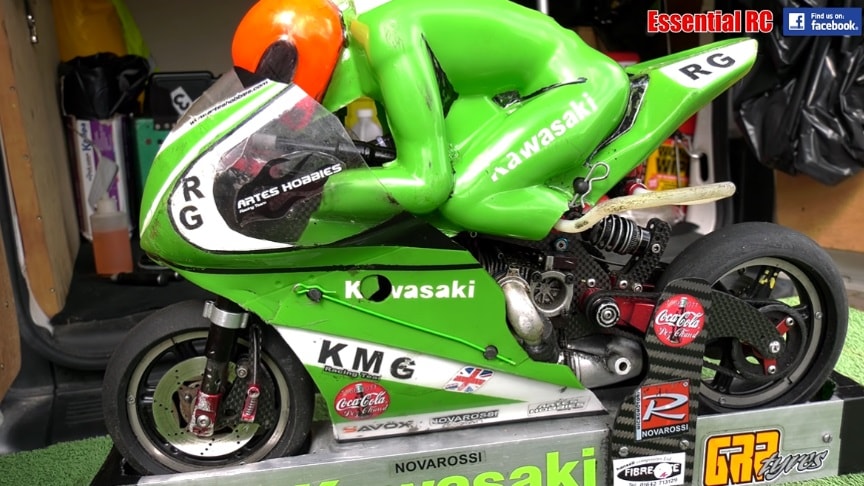 source/image: Essential RC
This is a compilation of action highlights from the qualifying heats that gives some idea of what MOTO-GPe racing is all about.
The RC motorcycles can go forward, stop, keep balance, steer left and right. Powerful high speed motor.Realistic stylish custom tire rims. It has MEMS gyroscope can have more stable running.Their powerful steering and advanced E-gyroscope design with in-wheel motor makes this 2-wheel motorcycles very stable.
Advertisement
"I wouldn't have thought it was possible but purely the gyroscopic effect of the wheels and a couple of stabilisers is all that keeps these bikes from falling over. They are very quick but great skill with the throttle and steering is obviously required to navigate this track successfully."