CyberLandr transforms Tesla Cybertruck into the ultimate lifestyle vehicle by fitting a kitchen, living room, bedroom, bathroom, and office Into the Cybertruck's bed while disappearing under the tonneau cover when not in use.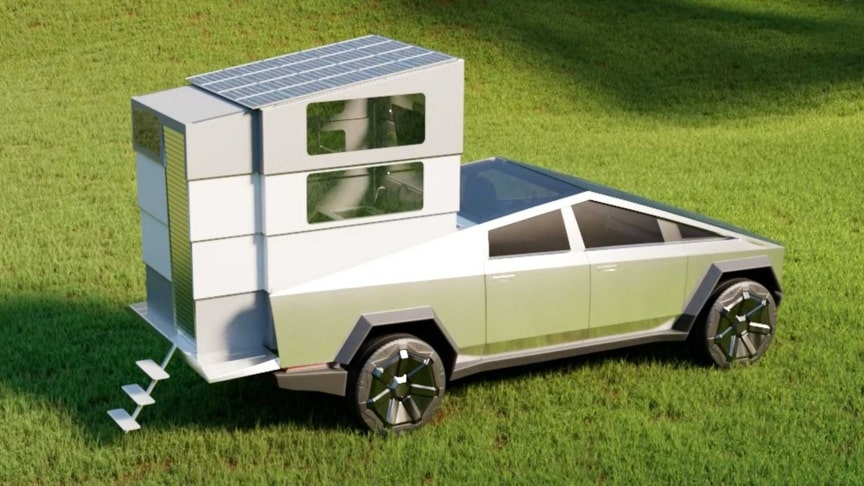 source/image: CyberLandr
The tiny "disappearing" camper contraption comes complete with a kitchen, living room, office, bathroom, and bedroom.With CyberLandr you are prepared for nearly any adventure—urban or wilderness.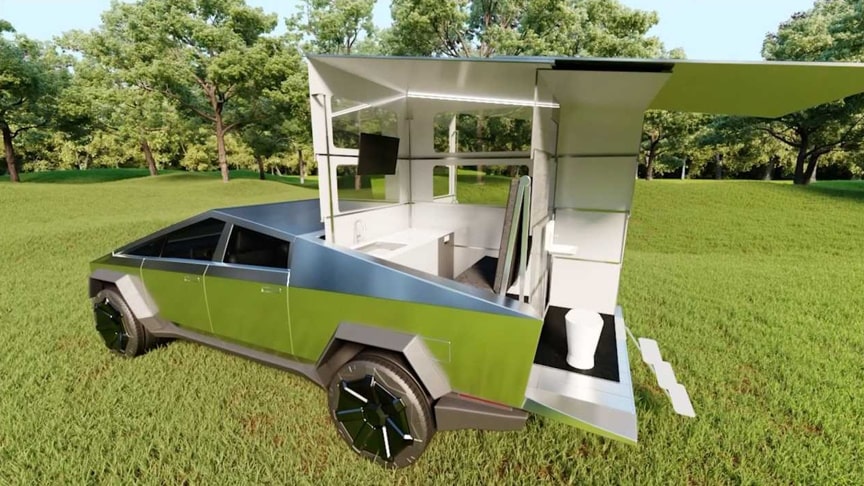 source/image: CyberLandr
CyberLandr is not an RV in the traditional sense, but rather a Lifestyle Vehicle in that it is equally adept at urban and wilderness adventures.
Advertisement
For example, it works as well for urban adventures like children's sporting tournaments and tailgate parties as it does for camping in areas most RVs can't reach.The cabin is designed for your comfort above all, without compromising performance.
Because the cyberlandr is all electric, you never need to run around town to buy propane, gas, or diesel fuel – a simple charge is all it takes. 500 Watts of included solar panels help replenish the cybertruck's batteries.We are excited to announce that CyberLandr has achieved $100M in pre-orders! Our StartEngine campaign is now LIVE! Visit startengine to invest!