The Hiriko is a folding two-seat urban electric car that was under development by the Hiriko Driving Mobility consortium in the Basque Country of northern Spain. The Hiriko car is a two-seat all-electric microcar designed to be used for short-distance urban trips intended for car sharing./ wikipedia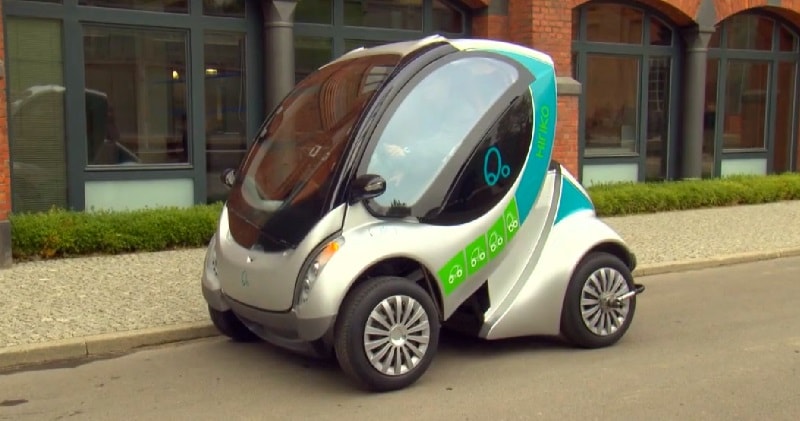 source: wikipedia /image: HIRIKO Driving Mobility
The electric car was to be the commercial implementation of the CityCar project developed by the Massachusetts Institute of Technology Media Lab since 2003.The name Hiriko comes from the Basque word for "urban" or "from the city".
The wheels also give the car a zero-point turning radius meaning it can spin in place and enough speed to drive safely on city streets.Hiriko has a 100-120 kilometer range, and it's target price for individuals is €12,500.
Advertisement
The microcar is powered by a lithium-ion battery pack that allows a range of 120 km (75 mi). The drive motors are located inside each of the four wheels, and has an electronically controlled maximum speed of 50 km/h.