Embodying the concept of creative craftsmanship, Honda Project 2&4 is the winner of the 2015 Honda Global Design Project and celebrates the company's position as the world's leading engine manufacturer, providing 28 million engines to people each year across its automotive, powersports, power equipment, marine and aerospace product lines.
source:/image: Honda
An example of the continuous effort to create an ever-more immersive driving experience, Honda Project 2&4 brings together the brand's unique capabilities in two- and four-wheel mobility.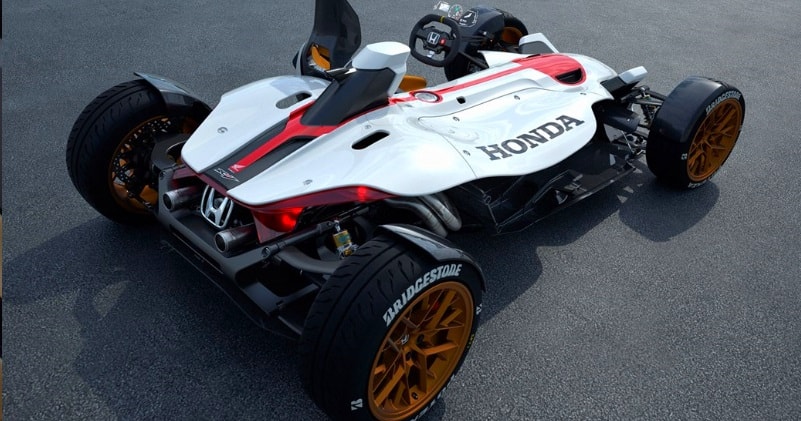 source:/image: Honda
Styled to look like Honda's classic RA272 Formula 1 car, the goal was simple – to create an intense driving experience by combining the most thrilling elements of riding a motorcycle with the most engaging characteristics of driving a car.
Advertisement
Powerred by a 1.0-liter "999 cc" V4 sourced from Honda's RC213V that races in MotoGP, It directs 212 horses to the rear wheels via a six-speed dual-clutch transmission, when spinning at 13,000 rpm.The high-revving engine bangs through the gears through a six-speed dual clutch transmission.
Featuring the RC213V competition motorcycle engine, which has been modified to run on public roads, Honda Project 2&4 provides the freedom of a motorcycle and the manoeuvrability of a car .Its exceptional power unit, developed for the world-class MotoGP motorcycle racing series and specially tuned for the public road, is a 999 cc V-4 four-stroke unit and conforms to Honda's 'The Power of Dreams' guiding philosophy that inspires innovation and originality.