The Honda Autonomous Work Vehicle is a prototype off-road vehicle that combines Honda's all-terrain vehicle (ATV) and emerging advanced autonomous technology.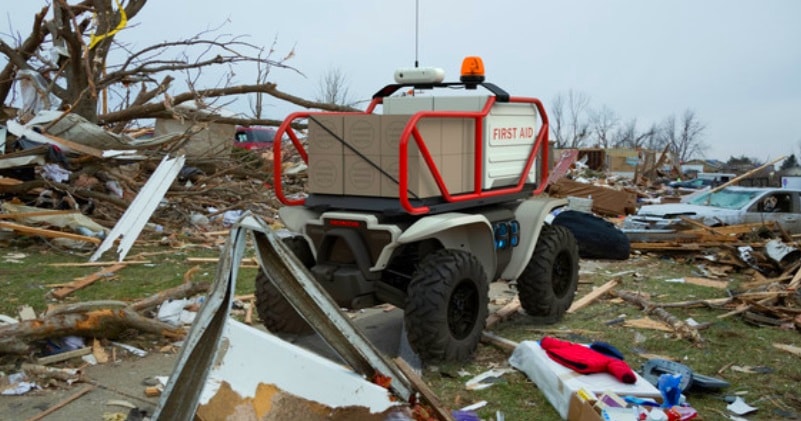 It was designed by Honda R&D Americas to bring efficiencies and increased safety to public, commercial, and consumer enterprises, such as construction, agriculture, search and rescue and firefighting.
The prototype vehicle features GPS and sensor-based autonomy capable of guiding the unit in almost any environment.
Advertisement
Its compact size and off-road capabilities make it highly maneuverable and perfect for a variety of locations, from dense forests to urban pedestrian zones. Further demonstrating its autonomy, the vehicle can be programmed in different modes – "Follow Me," "Pattern," and "A to B" – to accommodate a range of applications.
Since introducing the Autonomous Work Vehicle as a concept under the name 3E-D18 at CES 2018, Honda has worked with a variety of partners to beta-test and evaluate potential uses in a broad array of environments, including a large-scale solar operations company, wildland firefighting, and an agricultural research facility.