The Hotelicopter is a luxury hotel – based on a Soviet Mil V-12 helicopter.The Hotelicopter has 18 rooms with lavish appointments. The soundprooofed rooms have queen-sized beds, coffee machines, Wi-Fi, and flatscreen TVs.You won't be able to book any rooms until this summer; no word on pricing – or destinations.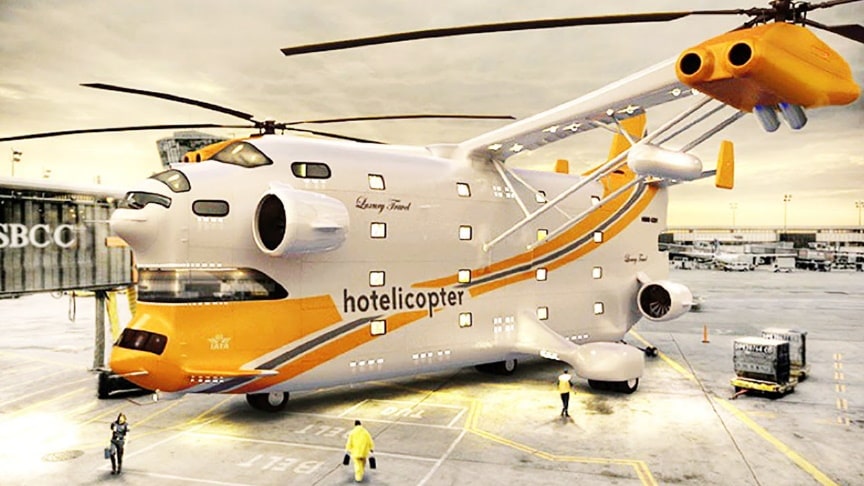 source/image: thehotelicopter
The hotelicopter is 135 feet long and 45 feet high. It has the ability to lift a maximum load of 105 thousand kilos off the ground and can reach a maximum speed of 255 km/hour.
This gigantic flying Titanic machine features everything you would expect from a 5-star hotel—from private entertainment systems and room service to extras like spa treatments.
Advertisement
Room service is available one hour after liftoff and prior to landing.Other lavish features include private entertainment systems, showers, spa treatments, Jacuzzi, yoga classes, arcade gaming, a tea garden, Babysitting & Kids Kamp, blackjack/ping-pong table and playground for kids./thehotelicopter