Reviva Camper Van is produced by applying the high insulation and security measures that all motorhomes of Hotomobil family have as a standard feature.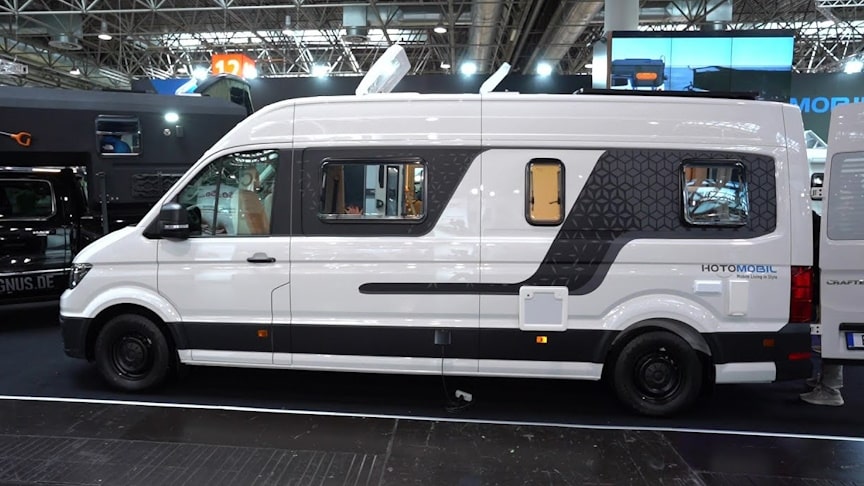 source.image: miniCampers
Camper Van will renew your holiday perception with its comfortable interior, modern design and large dimensions. With Hotomobil you experience the difference of our production standards and comfortable interior design.
Due to its astonishing interior design and additional solution options, such as Fixed Bed and Disclosed Bed options, it has the features allowing 3 passengers to be accommodated comfortably in four seasons.Thanks to its high thermal insulation the camper van can be used in all 4 seasons, even in very low temperature.Produced for long-term driving in safe and comfort.
Advertisement
Reviva and is based on the VW Crafter with a long wheelbase.In order to bring down the price tag, they have chosen the 140 hp engine with a manual gearbox instead of having a 170 hp automatic as standard, as many other manufacturers do. Otherwise, the car feels well equipped.Diesel heater, gas-powered water heater, awning, 90 Ah gel battery, 1000W inverter, 205 W solar panel.The price tag reads 77,450 Euro.