In 2010, Chinese farmer Yu Zhilin and his son Yu Lingyun opened up their own metalworking shop in the country's Hunan Province. Inspired by the futuristic robots from the movie "Transformers," the pair began fashioning original statues from scrap metal.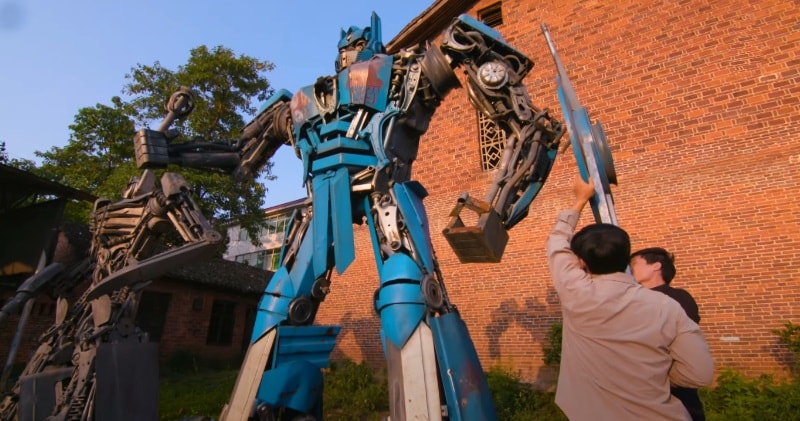 image/text credit: Great Big Story
Their first design took about a month and a half to build, but they've since created an impressive array of statues, giving new life to discarded car parts along the way. It's not just the success of their new business that makes this father-son duo happy; the craft itself has brought them closer together.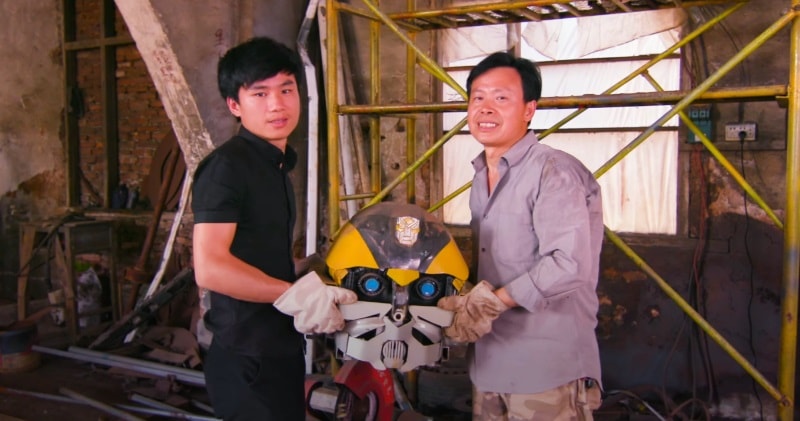 image/text credit: Great Big Story
Farmer Yu Zhilin and his son Yu Lingyun use pieces of scrap metal from deserted cars they have collected in Hengyang in China to build huge robots like Optimus Prime and Bumblebee from the block buster 'Transformers' movie.
Advertisement
The first model took them three years to complete, but they're now one of the top amateur Transformer-builders in China. They have a small self-funded factory that they work out of.
Zhilin decided to start building the huge models in 2007 when he realised how valuable they could be in China – where the latest Transformers instalment, Age of Extinction, was the highest grossing film ever in the country. The film targeted Chinese audiences, with Chinese car brands featured throughout and Hong Kong used as the backdrop for some of the action sequences.