Scuba diver Hiroyuki Arakawa and Yoriko are the unlikeliest of friends. While they both share a love for the sea, Yoriko's gills and tail make her a little more aquatically inclined. Nearly every day for the past 25 years, Arakawa has been diving into the waters of Hasama Underwater Park in Tateyama, Japan, to visit Yoriko—an Asian sheepshead wrasse. One day, Arakawa found her looking exhausted and carrying an injury.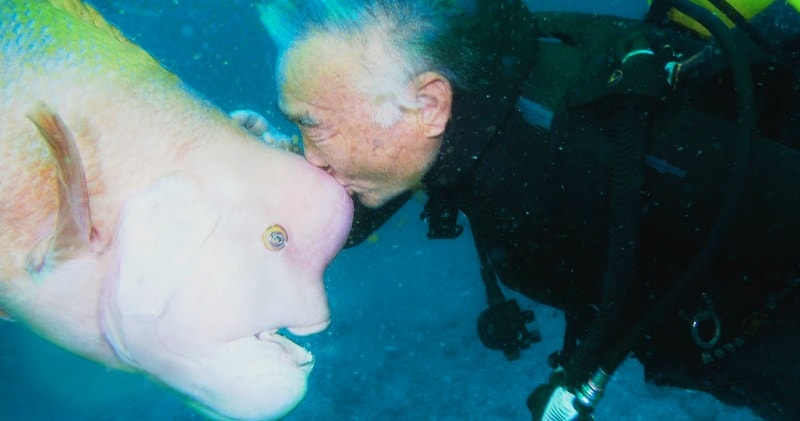 image/text credit: Great Big Story
So he did what any friend would do: he took care of Yoriko, feeding her crabs and nursing her back to health. Their decades-long friendship is proof there's no greater bond than the one between man and fish.
Mr Arakawa runs a dive shop near Hasama Underwater Park and manages the shrine in the park. He consistently reports his meetings with the friendly fish, named Yoriko, on his Facebook page, Inhabitat reported.
Advertisement
The sweetest testament to their friendship can be seen when Mr Arakawa greets Yoriko with a kiss when they meet. Yoriko also turns up from time to time when Mr Arakawa brings divers to see the shrine.The Asian sheepshead wrasse is a pinkish-grey fish with "humps" on its forehead and chin, and is native to the Western Pacific Ocean.