We are learning all about the world of ceramic coatings! We'll learn: What is a 9H ceramic coating? How much do ceramic coatings cost? How to apply a ceramic coating? What is a nano coating? This is all thanks to XPEL who I've partnered with on the video to learn about the ever popular world of coatings.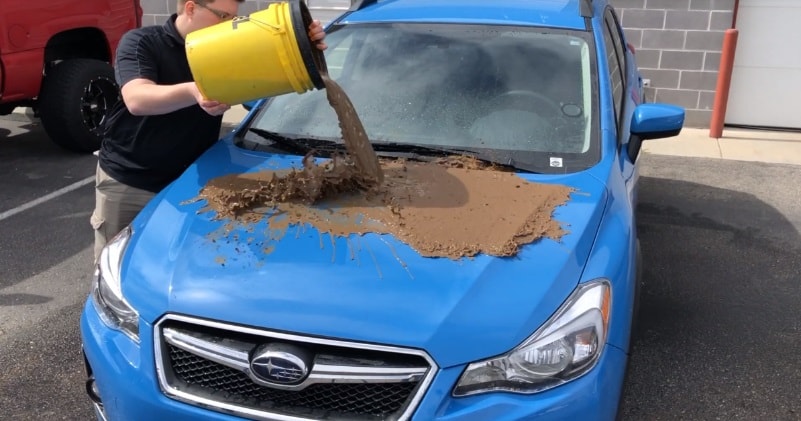 source/image(PrtSc): Engineering Explained
They've recently launched their new product Fusion Plus, and what I appreciate about XPEL is that they're very realistic about what ceramic coatings can and can't do. If you've followed the ceramic coating craze lately, you may hear claims like these coatings completely preventing scratches and rock chips, or that you'll never need to wash your car again. Watch the vide from Engineering Explained to learn more:
Not exactly accurate, but that's not to take away from the very real benefits that these coatings provide, like the ease of maintaining your paint's cleanliness, protection from things like tree sap, bug guts, and bird dropping, the deep, glossy appearance, and of course the very popular hydrophobic, or water-repelling, qualities.
Advertisement
So let's start with how it works, why it's useful, and then get into some of the more common misconceptions. XPEL's ceramic coating, fusion plus, is a silicon based product. So you have a carrier fluid containing nano-particles, and these tiny particles create an inseparable bond with your paintwork that can't easily be washed off like a wax or sealant. Really, one of the easiest ways to think about a ceramic coating is like a semi-permanent wax or sealant./Engineering Explained