ZF how does the ZFs vector differential work. This system gives more power to the outher wheel in a curve to make the car more agile.This is achieved by using redesigned differentials that can distribute power to the wheel or wheels that have traction.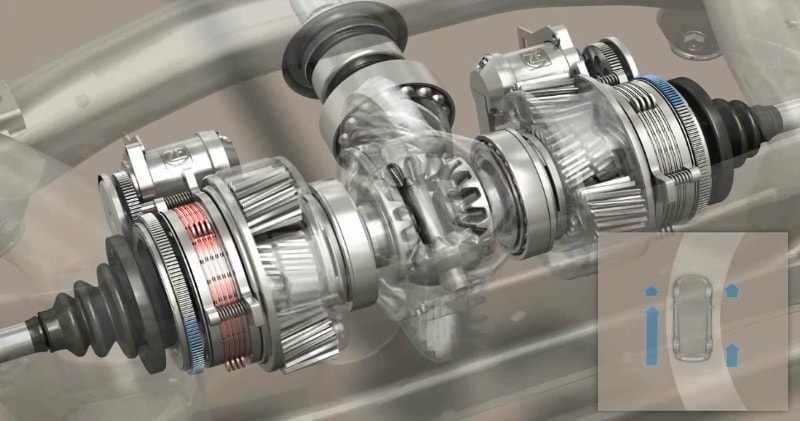 source/image: PetrolSmell
That means that wheels don't need to be stopped, and even better, you won't suffer from a sudden loss of power as you're negotiating an unexpected loss in traction.By distributing the input torque individually onto either the left or right wheel, the Vector Differential generates an additional yaw momentum.
This effect supports steering motion and stabilizes the vehicle during critical evasive action with no need to apply the wheel brakes and waste energy.
Advertisement
The drive torque is transmitted equally to the drive shafts of the wheels. Only when cornering is controlled unevenly distributed between the two drive shafts, controlled by the electromechanically operated multi-disc brake of the superposition gearing.
Advantages
Improved driving dynamics and driving safety
Improved traction
Active torque distribution adapted to the situation's needs even if the driver does not accelerate