For football/soccer fans, the only thing better than watching the Premier League or an international tournament is playing the game itself. In regards to indoor play, the perfect alternative is foosball!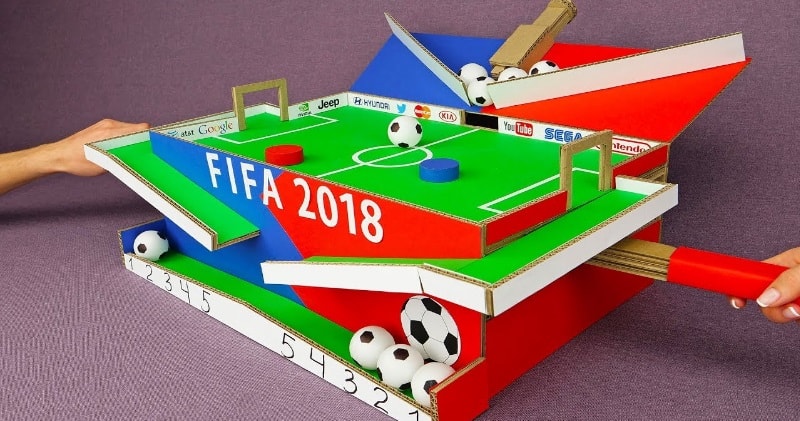 image/text credit: The Q
In today's video I show you how easy and fast build amazing fifa 2018 football table game for 2 players. It works on magnets. Everyone will love this football game, especially kids and football fans! Don't wait, build your own exciting football table game for all family and friends.
There are different configurations, number of player paddle pieces, sizes, and designs when it comes to foosball tables, but the general rules and objectives are always the same.
Advertisement
Use retractable rods to push and pull rows of replica soccer players in order to hit a toy ball into the opposing player's net. The game is really addictive, especially when you foster a heated rivalry with your opponent.