How to change spark plugs in an inline four cylinder engine. Changing plugs in a 1999 Acura Integra is a fairly simple job, however there are some tips along the way worth understanding. There's several things you'll want to look for while inspecting spark plugs. The electrode may be worn out, you may often see it rounded rather than flat.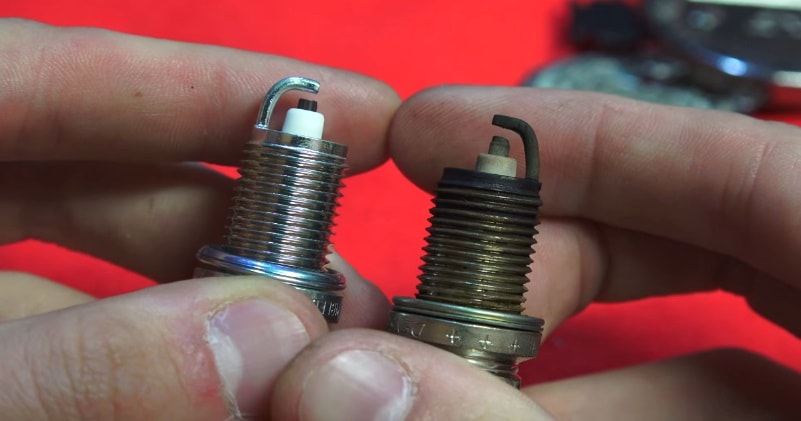 source/image(PrtSc): Engineering Explained
You want to check the plug gap, using a simple tool. For my car the recommended gap is 1.1 mm, you can check your owners manual for this information. You want to look for oil fouling or carbon deposits around the spark plug tip.Engineering Explained
It's also a good idea to inspect the gasket where the plug seals with the head, and make sure the electrode insulator is not cracked. It's important to replace the plugs with what the manufacturer recommends.NGK recommends not using any anti-seize compounds on the plugs, as the lubricant may cause the installer to over torque the plug.
Advertisement
The NGK plugs have a zinc shell plating that is designed to prevent seizure to the cylinder head, as well as prevent corrosion. Often plugs with a shiny appearance have a special coating, thus not requiring the use of anti-seize. Cheaper plugs with a darkened or dull appearance typically will not have a special plating, and in this case it is recommended to use anti-seize.Engineering Explained