When the car shows signs of having problems, the owner would usually fix the problem immediately to avoid more costly repairs later. One part on the vehicle that is often overlooked is the windshield.Unlike regular household glass, the structure of the windshield allows chip and crack repair.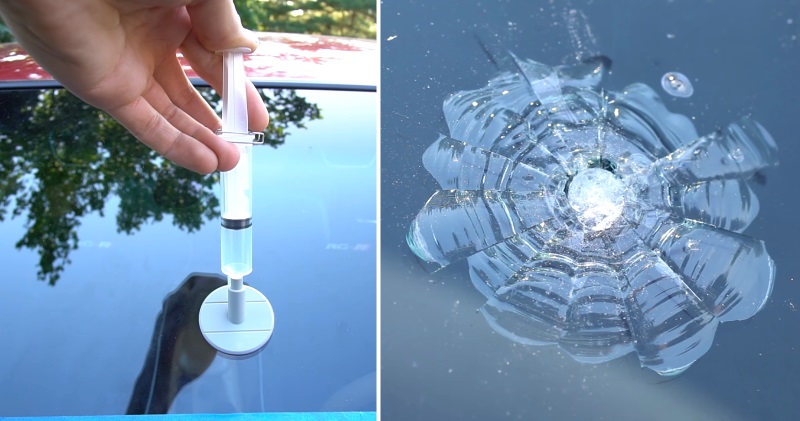 Usually in the event of a stone chip only the outer layer of glass is damaged, with the inside layer remaining intact. This means that it is possible to make the windshield more stable and prevent the damage from getting worse. Replacing a windshield, instead of repairing it, involves breaking the original factory seal. That can make the area around the windshield more prone to leaks, which can lead to additional problems.
Learn how to repair a chip or crack in your windshield so it comes out like it was never chipped.Do-it-Yourself Windshield Crack Repair system is designed for any vehicle owner to easily perform a professional repair on a chip or damaged windshield.Contains a special deep penetrating resin requiring sunlight to cure. Prevents stone damage from spreading.
Advertisement
Most windshield repairs are carried out by injecting a clear resin in the crack or chip under pressure. This forces in the resin and sucks the air between the outer layer of glass and the laminate out.