"Just think — with 1 inch of rain, you can collect more than 600 gallons of water for every 1,000 square feet of roof area. Water that otherwise would drain into storm drains and pipes can be used to water your garden."via: HouzzTV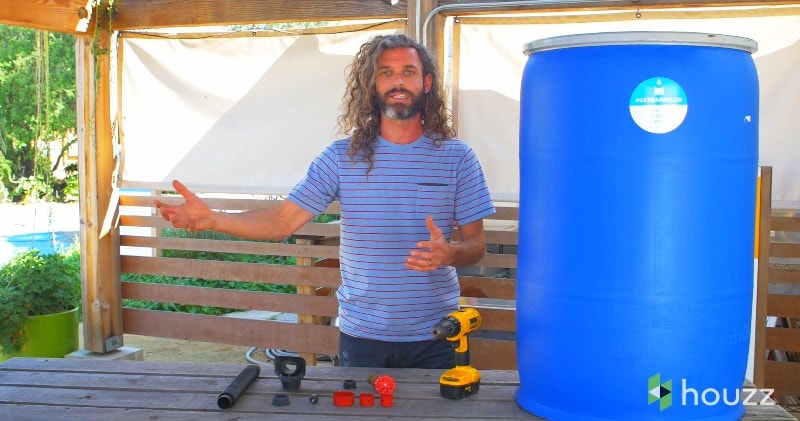 source/image: HouzzTV
It takes no more than an afternoon, a few materials and some basic DIY skills to install a backyard rain barrel.Follow along as Evan Marks, founder and executive director of the nonprofit The Ecology Center in San Juan Capistrano, California, shows how.
A rain barrel is a container that collects runoff from your home's gutter system, connecting to the downspout with a diverter or fitting under a modified downspout.
Advertisement
Once your rain barrel is installed, and throughout the rainy season, maintenance is easy. Simply use the water that's collected and make sure the rain barrel is emptied on a regular basis.