In this video I'll show you how I made this unique concrete candle holder with a wooden base. Although this candle holder has an intricate shape, it can be easily achieved with a simple technique for casting concrete.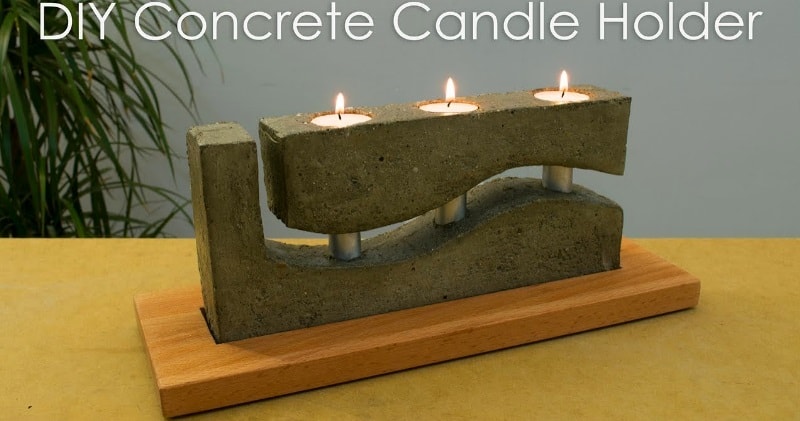 source/image: Creativity Hero
Watching the video by Creativity Hero will significantly simplify the process, and I hope it will inspire you to use your creativity and make something wonderful.
You don't need any special tools and materials to make such shape. What you actually need is a thick Styrofoam board, a utility knife and your imagination.
Advertisement
There's no limit to the shape variations you can achieve with this method of casting concrete.This concrete candle holder is incredibly easy to make, it has such a unique look – it's perfect for a gift…or just to hoard for yourself.