Kids today are obsessed with fidget spinners, the pocket-sized toys that spin around continuously once you give the blade a flick. There are a couple of different ways to make a fidget spinner, like cutting out cardboard or using old recycled lighters. But this one is uniqe,DaveHax Shows us how to make a gallium fidget spinner.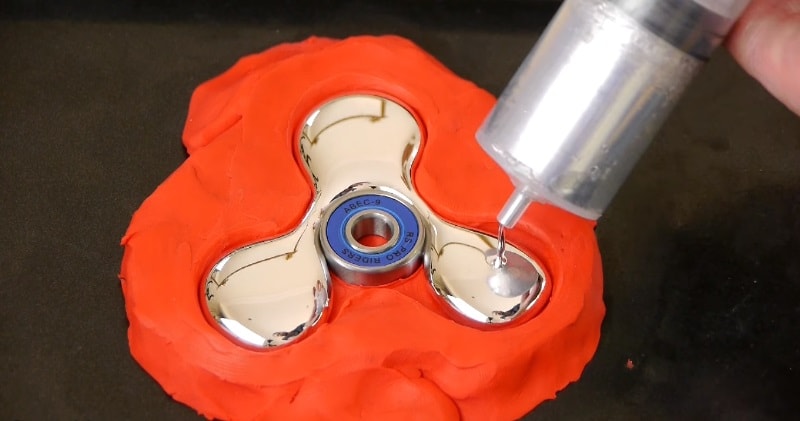 Have you ever seen fidget spinners made out of gallium? In this video DaveHax makes an incredible gallium edc hand spinner that spins and melts and actually is just like a real handspinner! Fun home made project to try, use a Plasticine mold to cast your own fidget spinner.
How to make a Fidget Spinner out of Gallium Liquid metal. Gallium is a non toxic material commonly found and it has the amazing property of being a solid at Room temperature but when it gets heated above 30 degrees celsius it actually melts! I used a mold to make my gallium spinner and it came out amazing!
Advertisement
The spinner works like a regular spinner and even melts in the palm of my hand!Point a camera at the results and that fun science experiment suddenly feels like you've discovered a distant alien world bubbling to life out of the fabric of the cosmos.