Learn- how to make a drawing of homework writing machine for student using arduino nano micro controller.This homework hack is useful for your satisfying.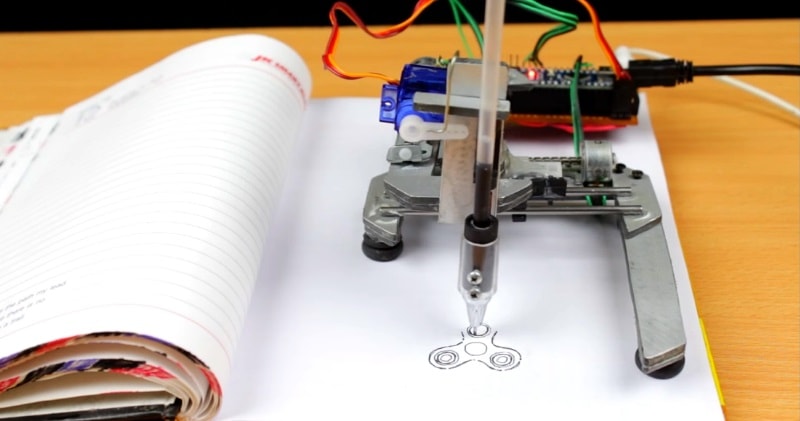 source/image: TecH BoyS ToyS
This CNC is controlled by arduino nano micro controller.For the X and Y axes we will use one stepper motors and for the Z axis we will use a small servo motor that moves the pen up and down.Watch the video tutorial by TecH BoyS ToyS to learn more.
You can use the machine to do pretty much whatever you can dream up from drawing fancy artwork to extensive calligraphy on letters.
Advertisement
Combined with personal handwriting software, you could even use the plotter to write a letter in your own handwriting without all of the effort.
Component
1. 2x Old PC DVD Writer
2. Arduino nano
3. Servo motor
4. L293D IC
5. Prototyping Board