Now it's time to make your watch a little more on the tactical or survival side.The video and audio is very clear with detailed step by step procedures.In this process, we will be needing a buckle which will serve as the lock.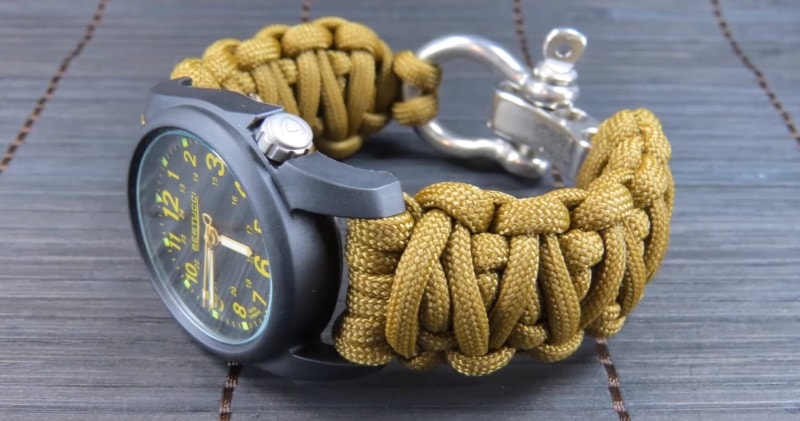 image credit: Paracord 101
You may experiment and use other locks but make sure it will sit comfortably on your wrist.Please be 100% sure that your watch band/strap needs a replacement as you will be permanently replacing it with paracord.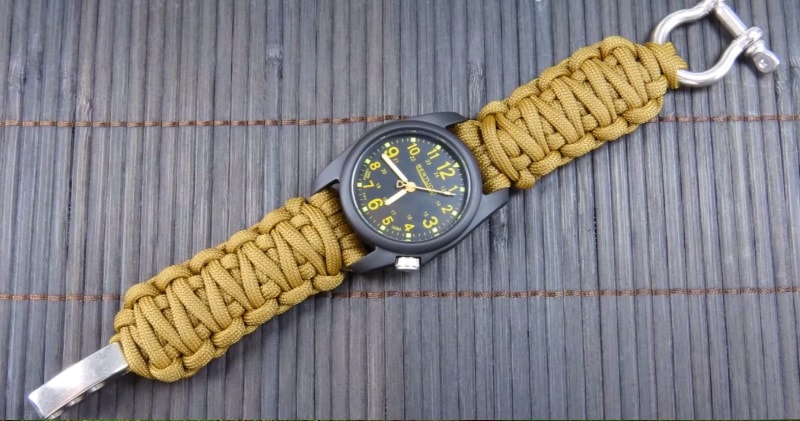 image credit: Paracord 101
You might want to try this first on your old watch and check if the outcome will be satisfactory.Another variant for the strap is to convert the cobra weave with a king cobra weave just like what the author did.
Advertisement
Hikers and outdoor sports enthusiasts sometimes use "survival bracelets" made of several feet of paracord which is woven into a compact and wearable form. Such bracelets are meant to be unraveled when one needs rope for whatever purpose — securing cargo, lashing together poles, fixing broken straps or belts, or assisting with water rescues.
Young survivalists (boy scouts) are also taught the importance of using the paracord as a survival tool.On the other hand, the paracord is a poor choice for an emergency tourniquet as its small diameter will crush tissue without applying the needed pressure to stop bleeding.Additional uses for parachute cord are in the manufacture of items such as lanyards, belts, dog leashes, rosaries, and key chains. This is becoming more popular as crafters are discovering this material."