In this video, I showed how you can make your own concrete stacked stone at home. Stacked stones can get costly, I love the look of it and I think it would make for an awesome feature wall or at an entrance. They are versital and be used indoors and outdoors projects.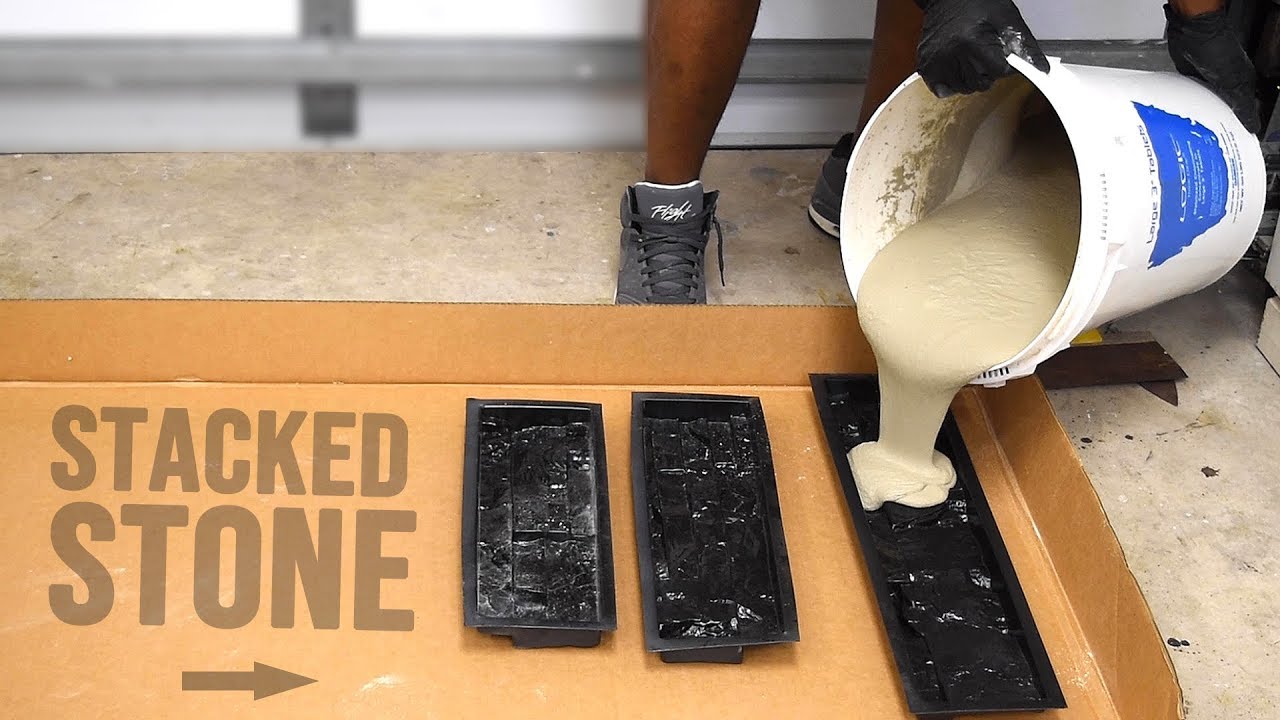 source/image: DIY Creators
In this post I will cover the steps to making your own stacked stones.Before taking on a large project, I would recommend trying out some samples first to get a feel for the process of making faux stones.Watch the video from DIY Creators for more info:
I think working with these Stacked Stone molds could open up a world opportunity. Experiment with different colors and different cement to find out which one makes sense for you.
Advertisement
Stacked Stone Concrete Mold used: Sold 9 multiple molds for making that imitate natural stone. They have 5 different textures. It can be used for casting concrete and plaster. Molds are made of ABS plastic thickness 1,9-2mm. Depending on the geometry of the product wall thickness can form less than the above dimensions. Set of 9 pieces dimensions: 2 pcs – 23,22″ х 4,44″ х 0,79″ (59 cm х 11,3 cm х 3 cm) 2 pcs – 21,26″ х 4,44″ х 0,79″ (54 cm х 11,3 cm х 3 cm) 2 pcs – 21,26″ х 4,44″ х 0,79″ (53,9 cm х 11,3 cm х 3 cm) 2 pcs – 15,55″ х 4,44″ х 0,79″ (39,5 cm х 11,3 cm х 3 cm) 1 pcs – 13,62″ х 4,44″ х 0,79″ (34,6 cm х 11,3 cm х 3 cm).