In this video I will show you the ultimate solution to power on the go. This DIY power bank features a removable battery pack, which can be easily replaced, giving this power bank unlimited capacity as long as you have enough cells.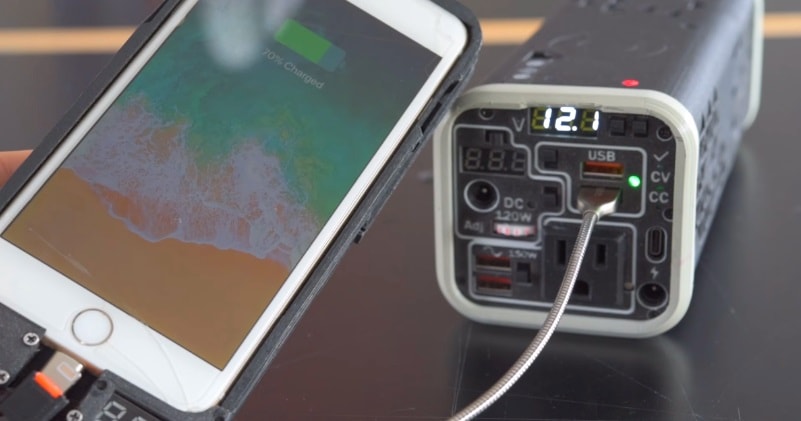 source/image(PrtSc) : K R A L Y N 3D
The cost of the row components of this power bank is around 60 dollars, which is two times cheaper than anything commercially equivalent.Watch the video from K R A L Y N 3D for more info:
The 18650 18mm diameter and 65mm length battery is a size classification of lithium-ion batteries.It is the same shape, but a bit larger than a AA battery.
Advertisement
Do everything at your own risk, lithium batteries can catch fire or explode if mishandled. This power bank requires a more than a basic understanding of electronic to complete.