It can be difficult removing a broken bolt or stud that is recessed in a deep hole as there are not many techniques to remove the bolts.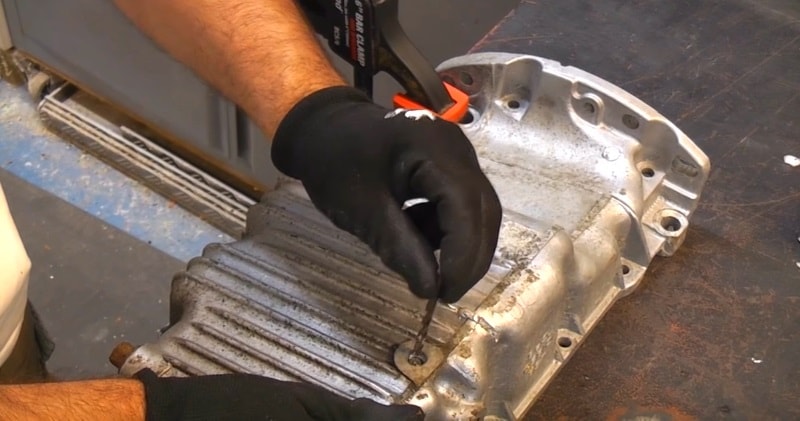 source/image(PrtSc): Ultimate Handyman
Before attempting to remove any bolt, it is a good idea to shock the bolt first, then apply some heat and finally some spray penetrant (once it is cool). Drilling out the bolt is one of the few options that will work in this scenario./Ultimate Handyman
In this video I show two techniques that could potentially work when a bolt is broken in a deep hole or a bolt is sheared in an aluminium component.
Advertisement
Brute force, small cold chisel or hardened punch. This will take forever and destroy the thread; it's easier and quicker to drill it then put a recoil/helicoil/timesert in there and call it done.If not, contact a local welding shop, which ought to have the skills and tools to remove a broken bolt.