If your trusty toilet has developed cracks or leaks, uses far too much water per flush, or is simply a shade of baby blue not seen in 20 years, it may be time to replace it. You might consider this a good time to put in a call to the plumber, but it can be all in a day's work for a reasonably handy do-it-yourselfer.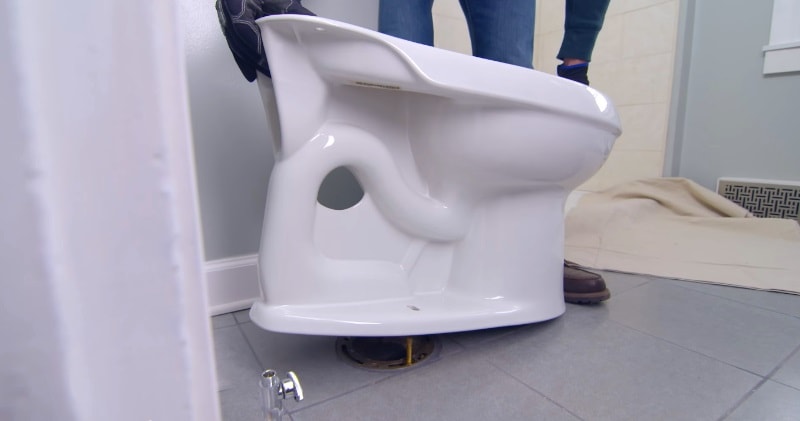 source/image(PrtSc):  Lowe's Home Improvement 
Has your toilet seen better days? Is it wasting water with every flush? If you need to replace a toilet that's old, worn out, or out-dated with a new one; it's is easier than you think. In this video we'll give you the basics of removing and re-setting your toilet.
Toilets can be mounted in two ways. Closet bolts may have flat heads, which slide into slots on the flange. In this case, the bowl is secured to the flange itself; the flange serves as the toilet mount. Closet bolts of the second kind have screw-type threads on one end and bolt threads on the other.
Advertisement
These closet bolts mount the toilet directly to the floor. The flange in this type of installation serves only to seat the wax gasket and doesn't bear the pressure of securing the bowl.Once you've removed the old toilet, you may discover that the flange to which it's mounted is damaged. Flanges can be made of several materials, including cast iron, copper, brass, and plastic. If your flange is badly damaged, you may wish to have a plumber replace it.