Most wood deck surface problems are cosmetic, not structural, because decking is built of durable woods, usually redwood, cedar, or pressure-treated pine. Redwood and cedar heartwoods have a natural resistance to termites and decay, pine is pressure-treated with a pesticide to give it insect- and decay-blocking power.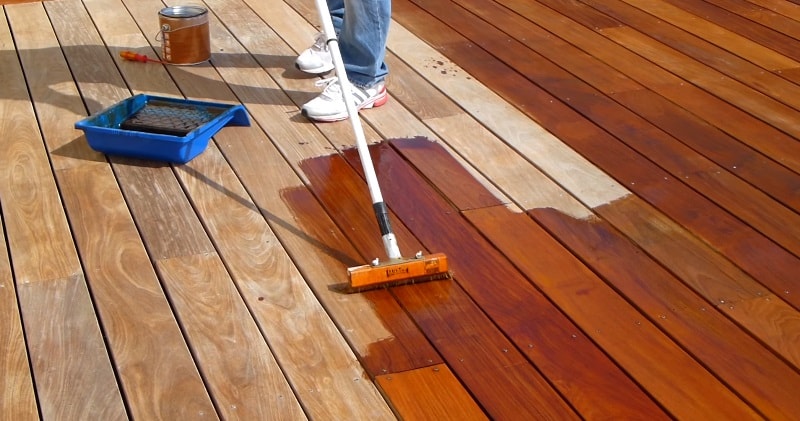 image/text credit: Pechar s.r.o
Make your weathered old deck look like new. We'll show you the whole refinishing process, with expert tips on how to handle tough spots and complete the job faster.A project like this can be done in two days, but it's best to spread the work over two weekends to ensure the wood is completely dry before you apply stain.
For a professional finish, take the time to repair and restore the deck back to its natural wood color and condition.
Advertisement
Once the hard work is done, apply a quality deck stain to block the sun's harmful rays and protect the wood.Select a solid stain if you want to hide any mismatched boards. If you want the beauty of the natural grain to show through, choose a semitransparent stain.