A giant sinkhole that opened up on a farm in New Zealand's Bay of Plenty on Monday revealed a 60,000-year-old volcanic deposit. The hole is more than 600 metres long and up to 98 feet wide.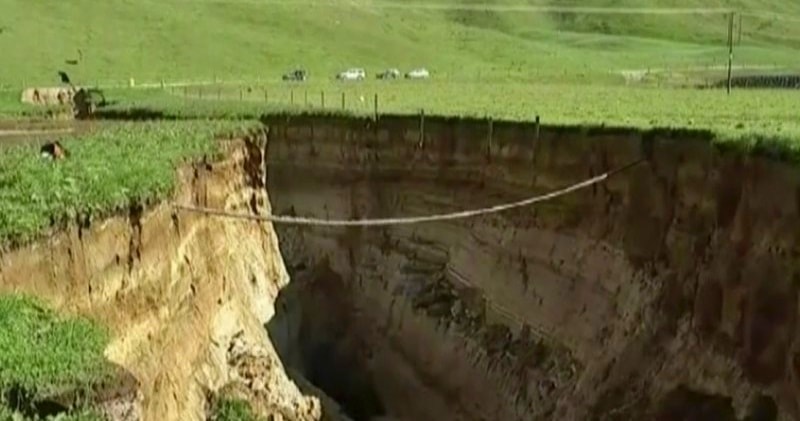 source/image: Global News
The crack was discovered at Earthquake Flat, 15 kilometres south-east of Rotorua on New Zealand's North Island.It is believed that the huge sinkhole appeared after there had been heavy rainfall for many days in the Bay of Plenty in New Zealand.
A volcanologist visited the site, and he said that the sinkhole was like a mini version of the Grand Canyon.He said that rock deposits that were about 60,000 years old could be seen down at the bottom of the sinkhole.
Advertisement
It is estimated that the sinkhole is about 30 meters in width and 200 meters in length, stretching out along the grass field. Colin Tremain, the farmer, said that he had not realized just how big the hole was until the Sun rose.