If you like flying really big, unique aircraft, then this 16-foot-span Kalinin K-7 might be just what you're looking for! With a wingspan close to that of a B-52, only one full-size K-7 was ever built, and it crashed after seven flights due to a tail boom structural failure, so it's doubtful you'll run into another RC version at the next giant-scale fly-in.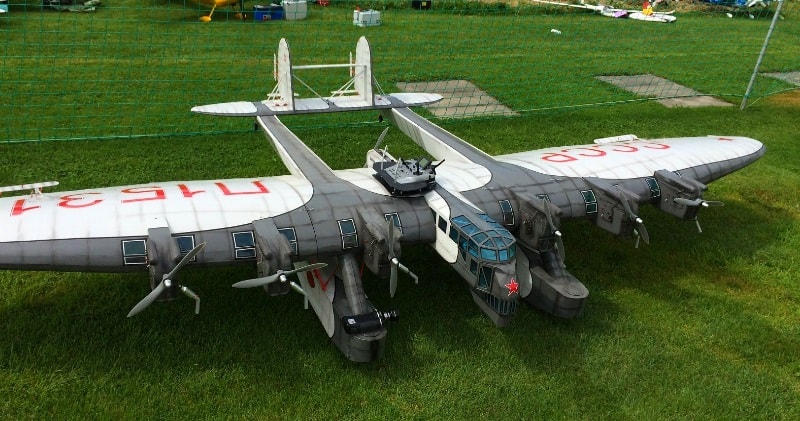 image credit: Thomas Minder
With six 15cc ASP gas engines and an electric pusher motor, the 99-pound model has plenty of power.Built up from wood, it's also equipped with 16 servos, brakes, and steerable nose wheels and can be disassembled into six modules for easier transport.
The sound becomes even better when the pilot prepares the RC plane for take-off! This Kalinin K-7 looks great in the air. It is gracious both in the air and on dry land as well..
Advertisement
This is a truly excellent model and very skillful flying. Notably, the model's twin tail booms both survived the flight. The same cannot be said for one of the tail booms on the only K-7 ever produced by the Soviet Union, which failed in flight and led to a catastrophic crash.