See this WILD video of Kyle heading to his stand and have a close encounter with this 100% fair chase wild PA whitetail and he actually reaches out and touches him with his arrow!Luckily he caught it on camera or probably no one would have believed him.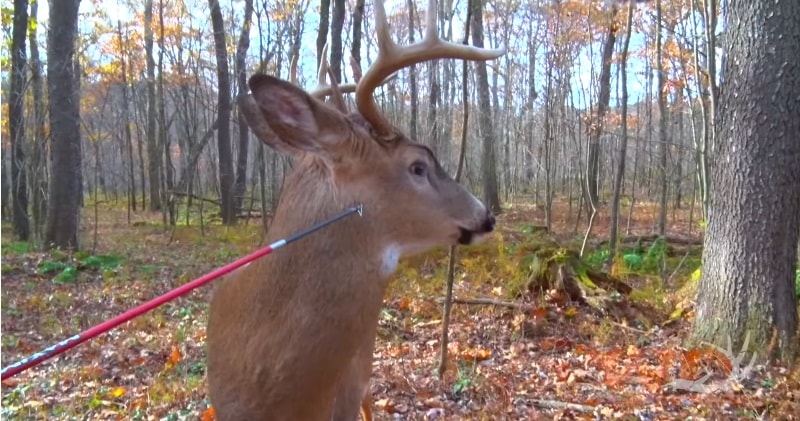 source/image: wiredoutdoorstv
The following video might be the best yet and will undoubtedly leave you wondering if this buck is curious, overly friendly or downright dumb.
And as you're about to see, his encounter with this buck on the way to his treestand left him pretty much speechless.
Advertisement
What's the closest you've ever been to a wild buck? Even if you've been within touching distance, chances are it didn't stick around for long. Kyle, with Wired Outdoors, not only managed to touch a buck, he did it with an arrow for the better part of a minute before the buck takes off.