We tour Rick's NEW 2015 Volvo Model 730. It has been outfitted with our PHOENIX hydraulic smart car loader. Rather than loading with a winch and ramps, this loader offers an alternative way of carrying your Smart For Two car, ATV or motorcycle.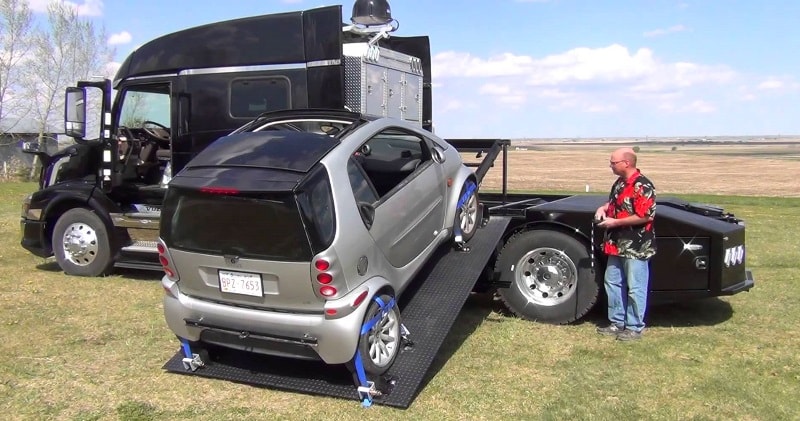 image/text credit: RVH L.G.S
It certainly makes a manly-man statement in the campground when you arrive! This unique loading system allows plenty of room for Smart Cars, 2 full size motorcycles, lawn and garden tractors, golf carts and More!
This large space can accommodate a Smart Car behind the sleeper.This innovative design features solid steel construction with a durable powder coat protection. Designed to bolt on the deck of RV haulers and flatbed trucks or trailers making transporting of your Toys Easy and Safe.
Advertisement
The Car Loader Deck is a versatile loading platform that will allow you to maximize your in-box transportation options. At almost five feet wide and eight feet long this secure loading space, made of high quality powder coated diamond plate steel, provides you with a lot of space to take care of whatever job is at hand.