GAUSSIN (ALGAU – FR0013495298) presents "Zero-emission Yard Automation", its new hydrogen-powered autonomous tractor equipped with a robotic arm and intended for major players in logistics and e-commerce.This disruptive technology developed at the request of different customers will be tested by two major logistics and e-commerce players in the United States and Europe mid-2021.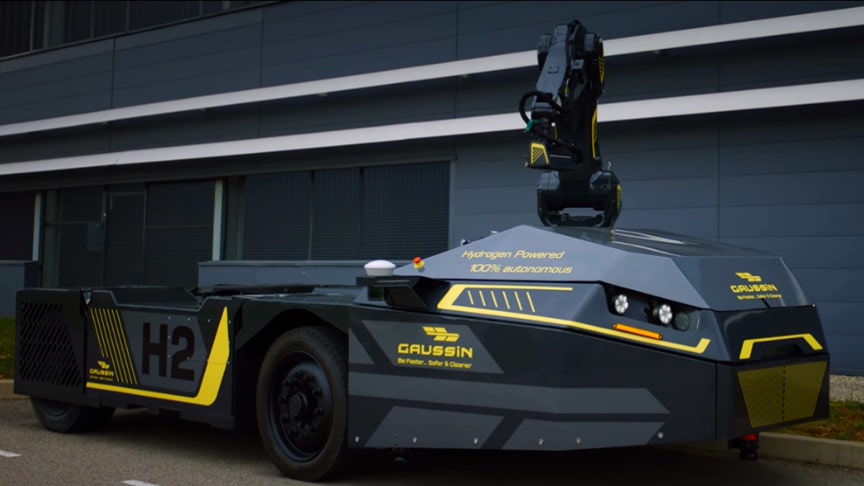 source/image(PrtSc): GAUSSINfrance
A turnkey, zero-emission solution to improve process efficiency, productivity and safety in logistics centersThe large logistics centers of the retail or e-commerce industries receive tens of thousands of trucks a year and are subject to very fast processes.
To guarantee delivery to a customer within 24 hours or just-in-time in a store, logistics operators must implement reliable processes and technologies with a very high level of productivity.This means that the organization around the logistics center must be as efficient as the tried-and-tested sorting systems inside the warehouse.
Advertisement
To meet the demand of logistics players for automated and environmentally friendly solutions, GAUSSIN has developed a turnkey solution for the movement of trailers, semi-trailers and swap bodies between the equipment parking areas and the docks.A combination of technologies that redefine the nature of the yard tractor.The robotic arm uses its cameras to automatically recognize the connector types and the associated connection maneuver to perform this key function of the yard operations./GAUSSINfrance