Fueled by Hydrogen.Powered by Simplicity. Skai is a radically simple air mobility system designed to go from A to Anywhere. It eliminates complexity for an unparalleled level of reliability and safety. It uses hydrogen fuel cells, to provide an energy solution that's truly clean from end to end.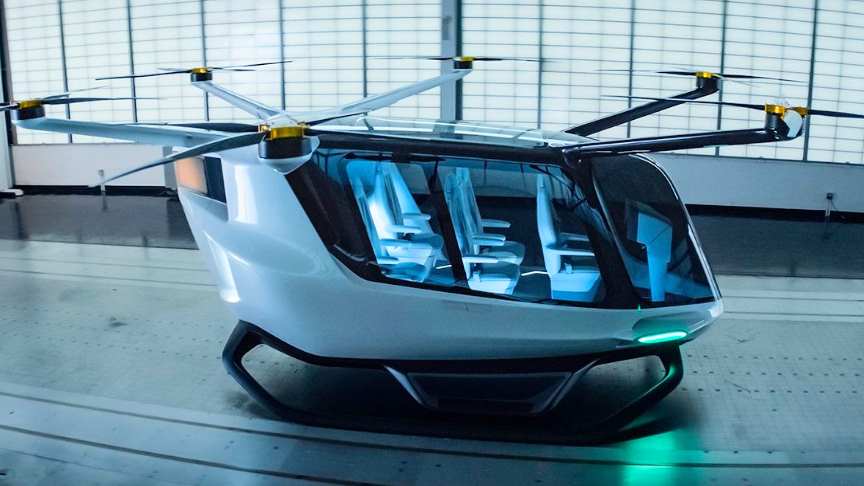 source/image: skai
Only simplicity can solve today's most complex challenges, to create practical transportation for all. A powerful solution that is SIMPLE, SAFE and CLEAN.The Skai's fuel cells provide power to electric motors that turn six rotors. It can carry up to five people – for four passengers and a pilot and Alaka'i is aiming for a payload capacity of 1,000 pounds and a top speed of 118 mph.
And can fly for up to four hours with a 644 kilometers range.Inside the cabin, impact-absorbing seats with a 4-point seat belt system keep passengers safe and secure.There's no coaxial props, ducted fans, tilting elements, wings or pusher props. skai is a basically a multi-passenger drone.
Advertisement
Skai's advanced technology delivers a higher level of safety. In addition to fault- tolerant systems like the rotors and fuel cells, Skai is equipped with next-generation Fly-By-Light controls and FAA certified avionics. All of these components are certified and proven. Skai is low impact. It requires minimal infrastructure. There's no need to build a runway or helipad. You don't need airport-style hubs. Skai can operate from existing locations, such as rooftops, driveways and parking lots.via/read more: skai